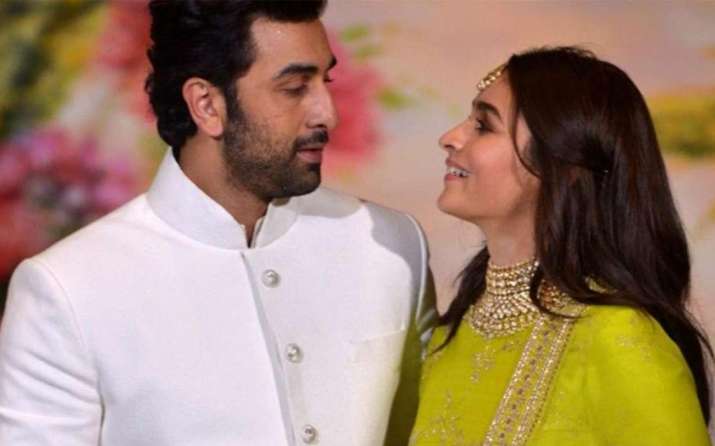 Bollywood actress Alia Bhatt, who is all set feature in Gully Boy opposite Ranveer Singh, got candid about her relationship with Ranbir Kapoor. Calling it 'an important part of her life', the Raazi actress said that she doesn't like talking about it much as she doesn't consider it as an achievement but something that's extremely crucial. 
In an interview with Hindustan Times when Alia was asked how her relationship with Ranbir has constantly been in the news, she said that honestly never before has my personal life been talked about so much, while earlier there were talks about it just on the surface, but with last year it has become just that. 
However, she also said that these aren't talks that matter her and that she doesn't like to divulge much about her personal life since it then takes away all the attention and it becomes just about that. She also said how it's not like a relationship is an achievement and that it's a part of life which is beautiful and must be celebrated. She further said how it needs to be left in its own space right now to let it be warm and safe. She also joked about it and said how her relationship is like the cat that she wants to protect and that it is not ready to be out on social media like Edward.
It is rumoured that the duo will tie the knot soon. When asked about her wedding plans at Lux Golden Rose Awards 2018, Alia was quick enough to say, "If people are waiting for my wedding then, they have to wait for it. I think climax should be good and there should be a happy ending to it''.
Earlier, Ranbir admitted that he is no rush to get married. ''I have always believed that marriage is something that will happen naturally. It can't be like, 'Okay, I am 35 now, so it's time to get married'. It should come to you and your partner naturally and you should both feel, 'This is the right phase. Now, we should take this relationship to the next level. But abhi aisi koi baat nai hai,'' the actor said.
For more Entertainment and Bollywood News, stay with us.