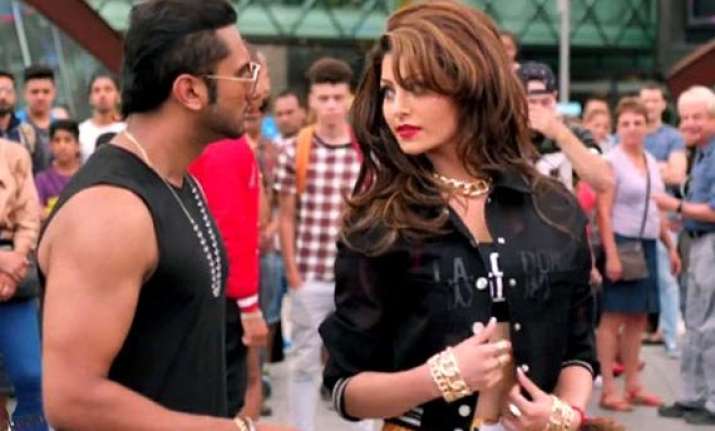 New Delhi: Yo Yo Honey Singh is back to charm ladies with his new song 'Love Dose' from album 'Desi Kalakaar'.
As if all that bling in the video of his last song Desi Kalakaar, from his album of the same name, starring actress Sonakshi Sinha wasn't enough, the rapper has come out with a second video for a song called Love Dose from the same album.
This time, former Miss India and 'Singh Saab The Great' actress Urvashi Rautela is Honey Singh's latest muse.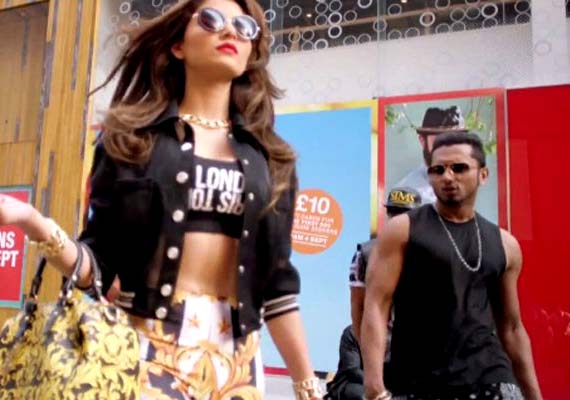 Dressed in his trademark hip-hop style, he chases Urvashi around in a street-side romance that would make Bollywood proud.
Wooing tactics include taking off her sunglasses so he can get a better look at her eyes and pretending to call her father on the phone so he can meet his 'future son-in-law.'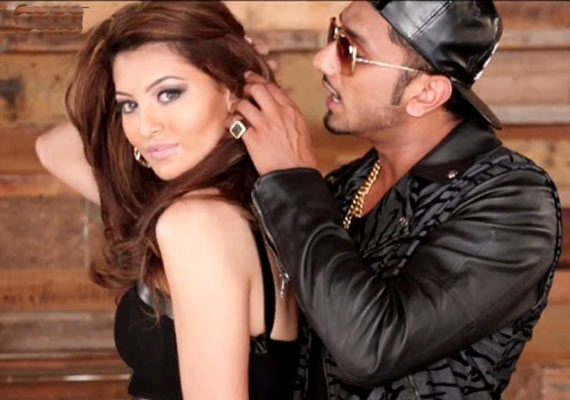 This is what Honey Singh raps to his prospective father-in-law: "Hello Uncle, namaste, chalo kaam ki baat pe aatein hain, ab aap ye puchhenge ki aap kitne paise kamate hain?
Bas jitna aapki beti, ek mahine mein udati hai, ek hafte me meri gaadi utna tel khaati hai. Hai ghar, hai paisa, hai gaadi, ab do jodon mein ladki bhejo, ladki hui hamaari."
Watch song here...
Gone are the days of "Dope Shope" for Honey Singh. Now, he's actually trying to woo her girl not just by stalking her in the tradition of Bollywood heroes but impressing her family too.
Honey Singh's style of wooing includes calling her dad and letting him know that his intentions are good and that he wants to marry her. He also claims to be the best son-in-law.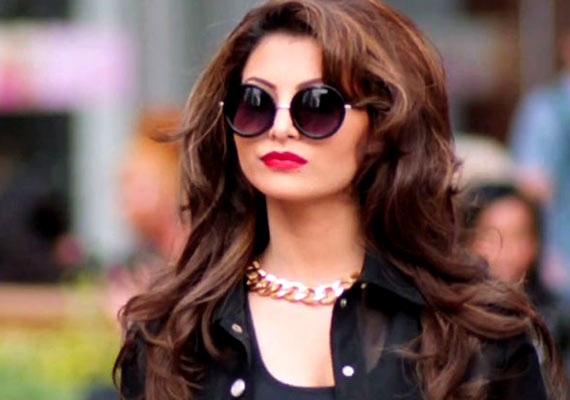 This song has all the potential to be a chartbuster. Catchy lyrics, wonderful choreography and mind-swinging rap are something that you will love in this song.
The rapper is trying to woo Urvashi in the video as she takes a stroll on a high street flaunting branded-shopping bags.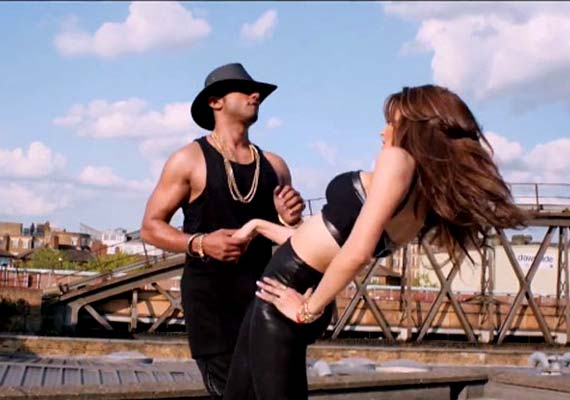 The song 'Love Dose' is sung and composed by Yo Yo Honey Singh and has been choreographed by Atul and Karan.
Though Honey Singh's dance steps are good, it is Urvashi Rautela has left Yo Yo Honey Singh behind with her dance at the end. There is no second thought that she looked sexy.