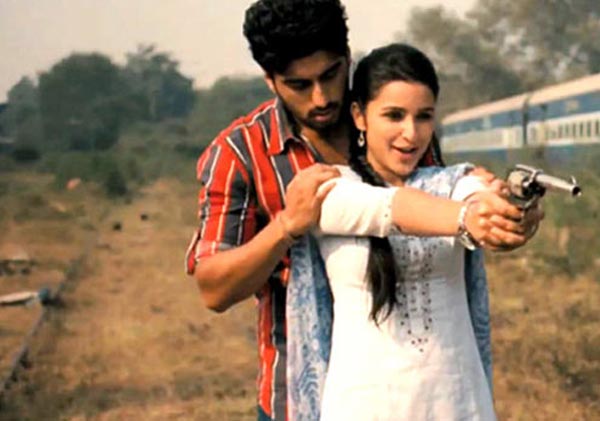 Mumbai, March 21:
Newcomer
Arjun Kapoor
, who makes his debut in Ishaqzaade, has been asked to lie low till May by Yash Raj Films, says a media report.
Last year, Rockstar makers turned debutante Nargis Fakhri into an enigma until the film hit theatres in November.
And now Arjun Kapoor, who is set to make his first appearance with Yash Raj Films' (YRF) Ishaqzaade, seems to be Bollywood's latest mystery.
Apparently, Arjun was spotted at a few social events before the theatrical promo released on March 16. But since then, Boney Kapoor's son is nowhere to be seen.
"Let alone media interviews, Arjun's complete absence from the social circuit has also become a talking point. Being underground while the film is being shot is understandable, but now that his film is ready, it is puzzling why he is still missing," says an industry insider, adding, "Those who know Arjun are surprised with his disappearance since he is as outgoing as his cousins Sonam and Rhea Kapoor."
The report says, YRF head honcho Aditya Chopra  doesn't want him in the public eye -until Ishaqzaade hits theatres in May.
"And Arjun realises the importance of this move, especially since they are putting a lot of faith in him as a future star," says the insider.
A spokesperson said, "It's not like Arjun is being guarded by us. He will be exposed at the right time.At the moment, his performance in the trailer is garnering good response."