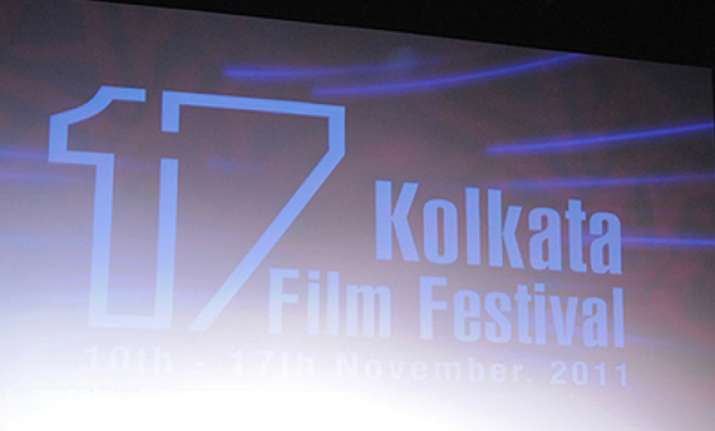 Kolkata, Nov 13: A last-minute change in the screening schedule of the Kolkata Film Festival has left some theatres empty and disappointed filmmakers who have come from different parts of the country to present their award-winning movies.

Rajesh Pinjani, who won four National Film Awards including the best debut director, left the screening of his Marathi film 'Baboo Band Baaja' midway on Friday at Priya cinema after he saw only 15 people watching the movie in the 850-seat hall.

"For me every screening is like an examination where people watch my work and decide whether they like it or not.  And so I get nervous during every screening. But this one was different. My film has run to packed houses wherever it has been screened," he told PTI here.

Due to a communication gap from the side of the organisers, film buffs are still flocking to Sisir Mancha, the original venue, from where most of the films have been shifted to Priya Cinema in the southern part of the city.

"We received some of the prints very late and after the test screening we found that Sisir Mancha is not suitable for screening a few films as it doesn't have Dolby digital system," said Haranath Chakraborty, member of the festival committee.

Eleven venues have been selected for screening 150 films during the eight-day festival which ends Thursday.

Malayalam film director Salim Ahmed, whose debut film 'Adaminte Makan Abu' not only bagged four National Awards, but is also in race for the Oscars, was also left disappointed even though his film's schedule wasn't changed.

"Very few people came for the screening. I don't know why.Probably the venue wasn't suitable," he said.

Director-producer Ketan Mehta has also cancelled two commercial screenings of Nandana Sen-Randeep Hooda starrer 'Rang Rasiya' as the controversial film has not been released theatrically yet.

However, the screening at state government auditorium Nandan scheduled for Tuesday will be held as per schedule, but entry will be restricted only to the media, delegates and guests.

To make the film festival reach masses, West Bengal Chief Minister Mamata Banerjee had shifted the inaugural venue from Nandan to Netaji Indoor Stadium, which has a seating capacity of 12,000 people.

"All of us went for the inauguration but most of the good film shows have restricted entry. There is no way we can watch them," complained 22-year-old college student Nandini Sinha.  An updated schedule of KFF is not available on their website while the counter at Nandan still distributes the old schedule.