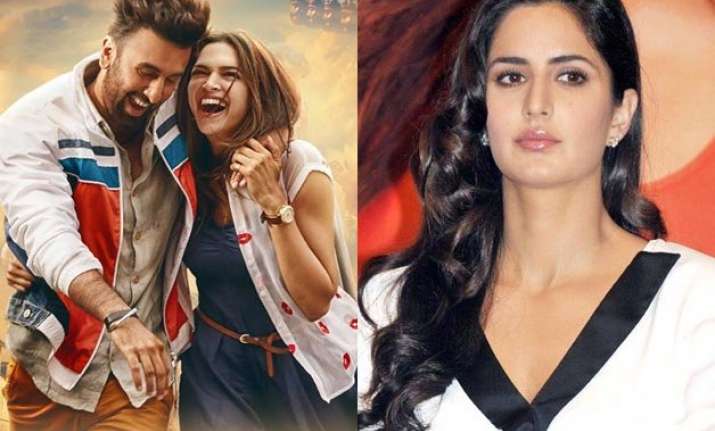 New Delhi: Remember the time when Ranbir Kapoor was dating Bollywood diva Deepika Padukone. Their relationship bagged a lot of attention as soon as the much in love couple was spotted together almost every moment. Infact, Deepika also got herself inked with Ranbir's initials.
However, things changed and the couple parted ways. Currently, while Deepika is said to be dating Ranveer Singh, Ranbir is madly in love Katrina Kaif.
But their break-up didn't stop them from doing films together and this lovely couple came together after five years in 2013 with Ayan Mukerji's "Yeh Jawaani Hai Deewani".
And now Ranbir will be seen romancing Deepika Padukone in their upcoming film 'Tamasha' and will also go intimate in the movie.
While Ranbir's mom Neetu Kapoor gave thumbs up to Ranbir-Deepika's sizzling chemistry in 'Tamasha', Katrina looks a bit tensed.
Reportedly, Ranbir-Deepika's hot chemistry is giving Katrina sleepless nights as she feels this might overshadow the charm of her pairing with him.
Katrina will soon be sharing screen with Ranbir in Anurag Kashyap's 'Jagga Jasoos'.
With 'Tamasha' and 'Jagga Jasoos' bring Ranbir Kapoor's back-to-back release, the industry as well as audiences are waiting to see which actress makes a hotter pair with RK and which film will be a bigger hit.
And this is why Ranbir-Deepika's hot chemistry in 'Tamasha' is giving Katrina creeps and she wants 'Jagga Jasoos' to be upto the mark.