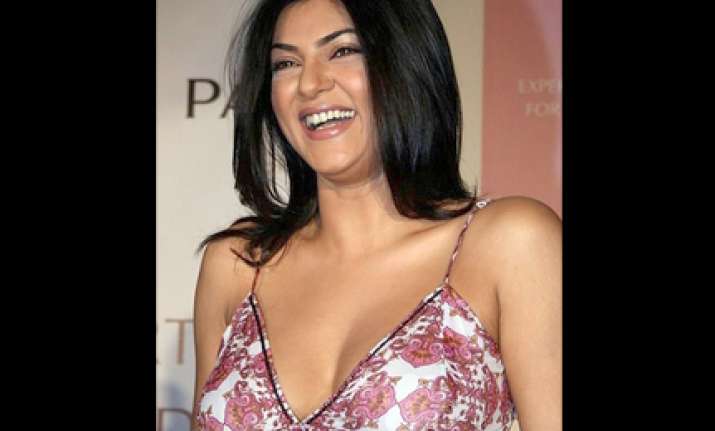 Bollywood star Sushmita Sen  is going to reveal her past life's secrets (yes, past life!) on TV,  while yesteryear's Bollywood screen diva Rekha politely declined to reveal  both her past and present life's secrets on TV despite promise of big money.
Sushmita will soon be seen in NDTV Imagine's new show Raaz Pechle Janam Ka which is hosted by Ravi Kishan. The promos for the same are on air.
 Sushmita  will be the first guest on the show as she talks about her past life  to Ravi. The shooting of the same will start on October 28. 
A therapist, Dr Trupti Jain, will take all the celebrity participants back to their past life and help them resolve a problem in their present life, which is believed to be due to one's deeds in their past lifetime. Jain has trained under the famous Dr Newton from Hyderabad who is an ace in 'past life regression' (figure it out yourself).
Rekha, who has time and again refused to make an appearance on television, has once again turned down an offer by saying, "I have had enough controversies in my life. I don't want anything from my past life to be made public." Or, did she mean the 'not so distant' past?
During the meeting that took place at Rekha's Bandstand residence, the producers tried their best to convince the actress but she did not relent. She was quite apprehensive when she learnt that her previous life will become an open book.
The show will go on air in November midweek or last week, the date and time slot is yet to be finalized. 
The show will see many celebrities as participants. Not only celebrities from different fields but common people will also be taking part in this unique reality show. The details are already aired on the channel.