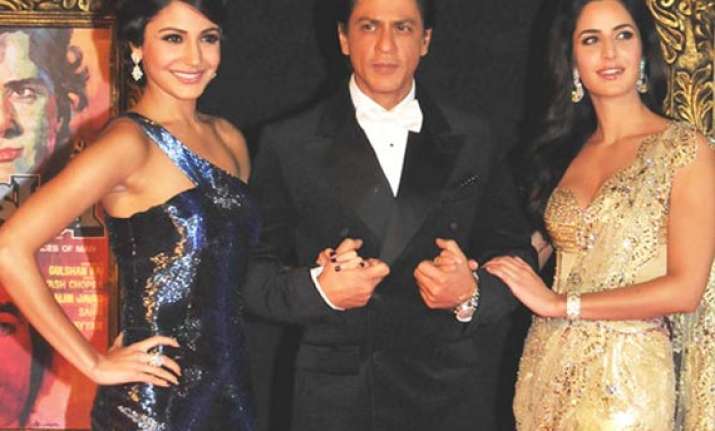 Mumbai, Nov 13:  The best of Bollywood came to celebrate the legendary legacy of filmmaker Yash Chopra at the premiere of his film "Jab Tak hai Jaan" Monday at Yash Raj Films studios.
The cast of the film,
Shah Rukh Khan
,
Katrina Kaif
and
Anushka Sharma
greeted the guests along with Yash Chopra's son Uday Chopra and wife Pamela.
"We are missing him every moment. I hope everyone enjoys the film. His legacy has been wonderfully celebrated," Shah Rukh said.
Memories of the late filmmaker filled the red carpet with posters from his pictures placed along the carpet.