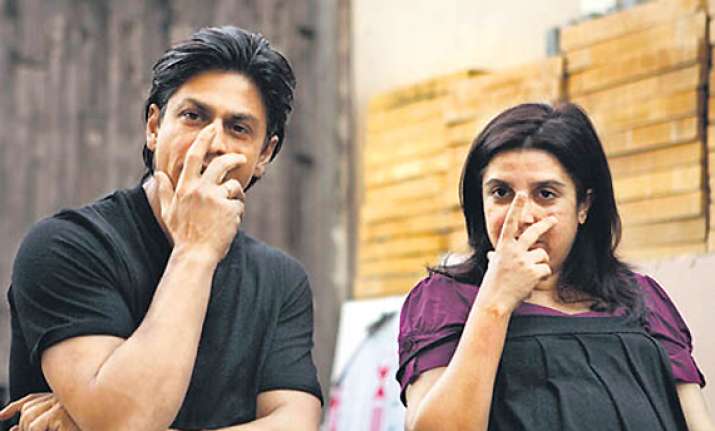 Mumbai, Feb 17: Shah Rukh Khan is known to forgive and forget things, but this time it seems the actor has forgiven Farah Khan, but not forgotten what happened.

It definitely wasn't his first. But in the wake of the great slap fest at Sanjay Dutt's party, Shah Rukh Khan's witty quip about Farah Khan was interesting.

He made a sarcastic but witty comment about Farah Khan and her dancing skills.

The occasion was the grand finale of a contest held to promote Don 2. SRK was chatting with the finalist and was seen practising some dance moves on an X box game.

The song kept getting stuck due to some technical problems. Looking at this, SRK got upset and passed a witty comment, "Play station ko lag raha hai ki Farah iske samne dance kar rahi hai isliye yeh baar baar pause ho jaa raha hai."