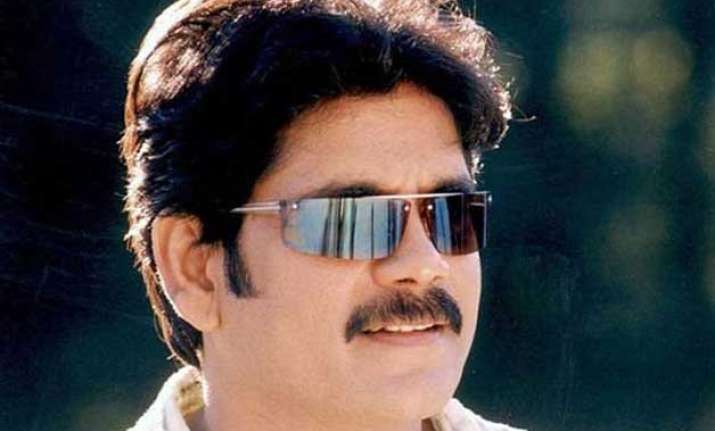 Nagarjuna's  Annapurna Studio ( also popular as '7 acres')  in Jubilee Hills  was seized by authorities of  Andhra Bank and Indian Bank on Saturday due to non repayment of loan of Rs 62 crore. The actor's family owes Rs 32.3 crore from Andhra Bank and Rs 29.7 crore from Indian Bank.
The banks issued notices to Nagarjuna, Venkat Akkineni, Supriya, Y Surendra, Naga Suseela, and Venkat  Roddam on January 2, 2014 for the repayment of loans with interests but there was no response.
The banks have declared that the property measuring 7 acres and 25 guntas has been seized effective March 20, 2015, cautioning third parties from entering into a business transaction over this property until further notice.
The 7 Acres Studio is very popular as most of the film shootings and song shootings are being shot daily. It is learnt that actor Nagarjuna and his family are contemplating to negotiate with banks to settle the issue out-of-the-court amicably.
It is being learnt that the actor's family is drawing a contingency plan to deal with the issue.
Sources close to the production house said," The studio authorities are negotiating with the banks to resolve the issue in an amicable way to get a positive outcome."