Follow us on New Delhi: After a week, the Bigg Boss house witnessed its first elimination with Sonali Raut being the first contestant to leave the house.
It was three days earlier we predicted that Sonali will be evicted and guess what, we were right.
 
Sonali, who was nominated by Secret Society inmates, has been eliminated. The actress was in bottom two with co-contestant Sukirti Kandpal and based on audience votes, Sonali was eliminated from the show.
Photo courtesy: Bigg Boss official website
While she gelled with the other contestants, the Secret Society found her behaviour quite inappropriate because of which through the special advantages given to them by Bigg Boss, they directly sent her in the danger zone.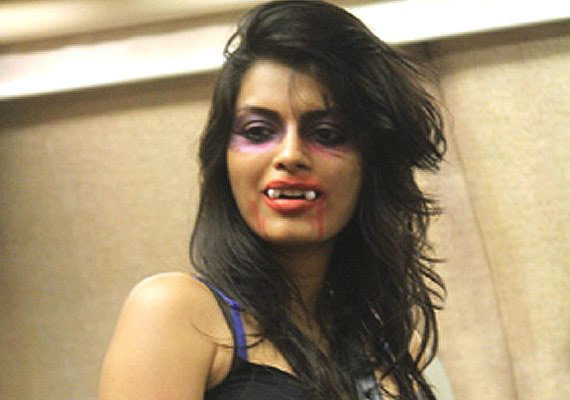 Sonalil Raut has been the target of most of the contestants in the house from Day 1. All credits to her 'selective' and 'I-give-a-damn' attitude towards contestants.
With her elimination she became the first celebrity to leave the glass walled house this season.
The lady was rarely visible on screen and this could be main reason why audience didn't save her. As per audience's point of view, the actress didn't give much masala to them.
The first eviction from the Bigg Boss house is usually due the lack of social approach towards the inmates. Sonali did try to mix up with other members in the house but may be she was late to impress the audience, and hence was shown exit doors.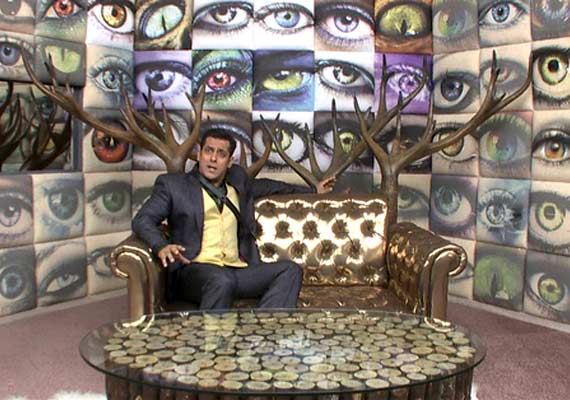 In the mid, Salman took the audience on a tour of the actual Bigg Boss house. The big and spacious house is uniquely designed with rustic interiors, rose on walls, big eyes on walls and not to forget the awkward looking walls mannequins emerging from walls of the house.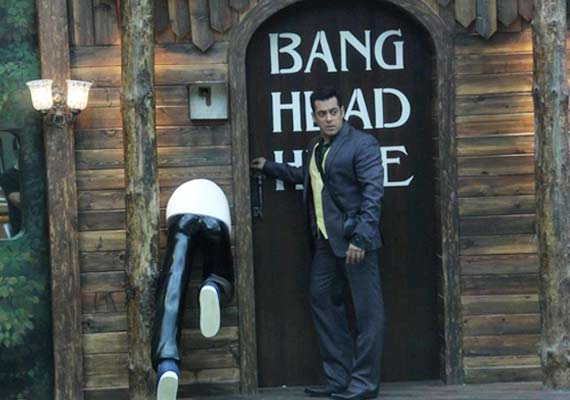 This season's house has total for 85 cameras to ensure every nook and corner of the house is been lensed to get maximum masala for the audience.
Salman Khan spilled his magic on weekend and declared the result in his own style. The most interesting sight of the show was Salman flirting with Natasha.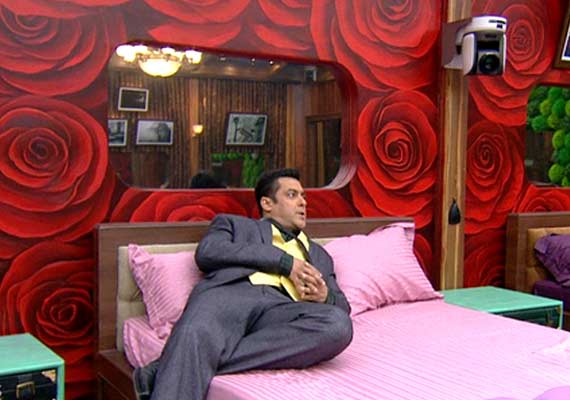 He was also seen teasing the Siberian Babe for her Hindi. It surely reminds us of the moments of the previous season with Eli Avram.
With the first elimination, the BB house is gearing up with its actual game and we are sure it is going to be 8 times brutal this season.