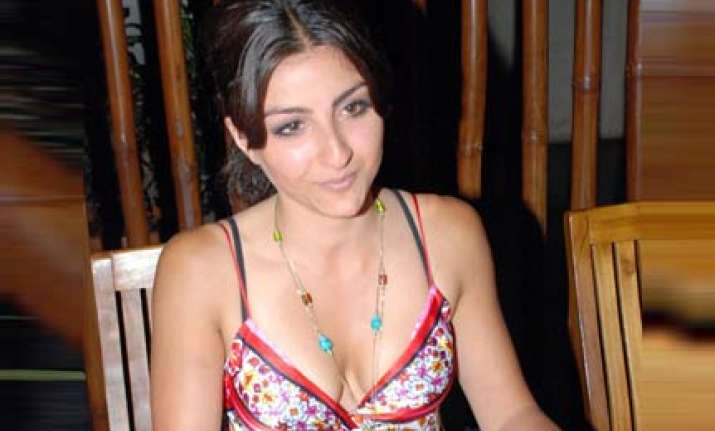 Actress Soha Ali Khan feels that as long as her character is 'strong enough', the length of the role or the budget of the film doesn't matter to her.
"I want to expand my horizon right now. I don't want to limit myself by defining the kind of roles that I want to do," she says.
The actress also says that she definitely enjoyed shooting for her last film Tum Mile (even though it enjoyed moderate success at the box office). "The most important part was that I had fun while shooting for the film. That's what is more important. It had a very strong character and it was also romantic. I want to have all kinds of films in my repertoire," Khan adds.
On the personal front, Khan — who's been living alone in the city — says that though there are times when she feels a little lonely, she is also very protective about her space.
"I love my own little space and I am happy to occupy every bit of it. On top of that, I love coming back to my own space after a hard day's work. Of course, I stay alone in the city and there are times when I could do with some company. I have my mom and dad coming and staying with me sometimes.
"Besides, my brother's (Saif Ali Khan) apartment is just a walk away from mine. So, I never feel alone that way," she informs.
Talking about Saif, Khan says that she would love to be in one of his brother's films. "At this time, all of his time is devoted towards Agent Vinod (his next production). He is working very hard on it. I am sure if there's a good opportunity, then I will be doing a film that also stars him. At the moment, there are no such plans though," she signs off.