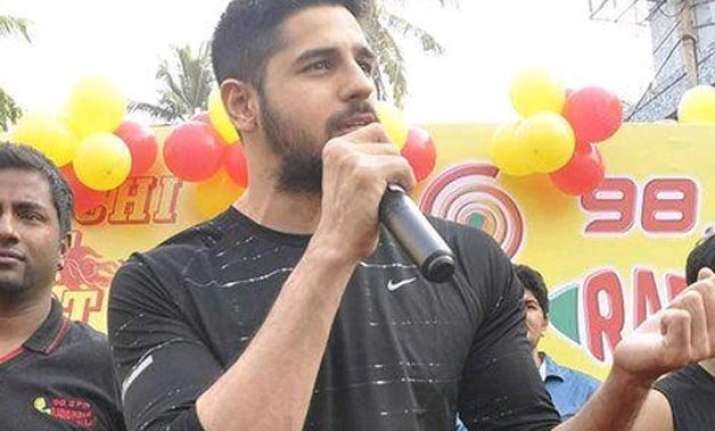 New Delhi: Couple of days back it was Alia Bhatt slamming a reporter over being quizzed about her relationship with Sidharth Malhotra and now we have the 'Ek Villain' actor replying on the same question. 
While Alia was a bit stern while replying to this question, Sidharth calmly expressed his shock over the rumours surrounding him and the actress. The actor who will next be seen in Dharma Production's 'Brothers' is clueless about the link-up rumours with Alia Bhatt and questions as from where it gets originated from.
"We don't know how it all started. Alia and I have been hanging out with each other way before. She is my first co-star and Alia Bhatt, Varun Dhawan and I would spend lot of time together. It's not something that has happened suddenly," Sidharth Malhotra was quoted by TOI as saying.
The actor ever since has marked his debut opposite Alia Bhatt in 'Student Of The Year' has been rumored to be seriously dating the actress. The rumours mills have been printing news about the duo being in relationship but Sidharth is least perturbed by it and feels whatever is said in news is not every time true. 
"Whatever you read is not necessarily true. There is 50 per cent chance that the news is incorrect. The ones who have to believe, believe, the rest don't", the actor further told the leading daily.
Well, we too agree with that and believe that the two stars are just 'good friends'!