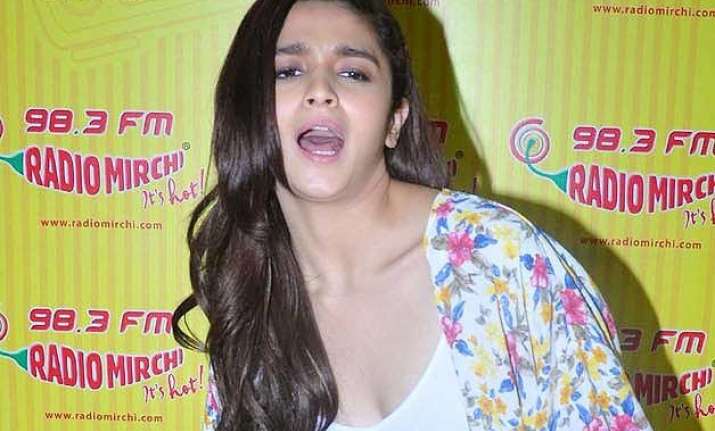 New Delhi: Alia Bhatt and Siddharth Malhotra's affair rumours are the most 'in' thing Bollywood is headed towards. And while both the stars have been sarcastically denying the speculations, it seems their gestures and body language says it all.
The duo who celebrated Siddharth Malhotra's birthday in Goa off lately made sure that they extract a few moment of happiness at Alia Bhatt's birthday too. And may be that's the reason why the lady's special day had a lot of razzles and dazzles added to it.
However, what would intrigue you the most is the revelation that the man here has gifted Alia an exotic camera. Yes, unless you are living in a shell you won't know that how dearly Alia is obsessed with taking selfies.
And therefore, the present was something that she would adore forever.
Are you taking some tips boys?