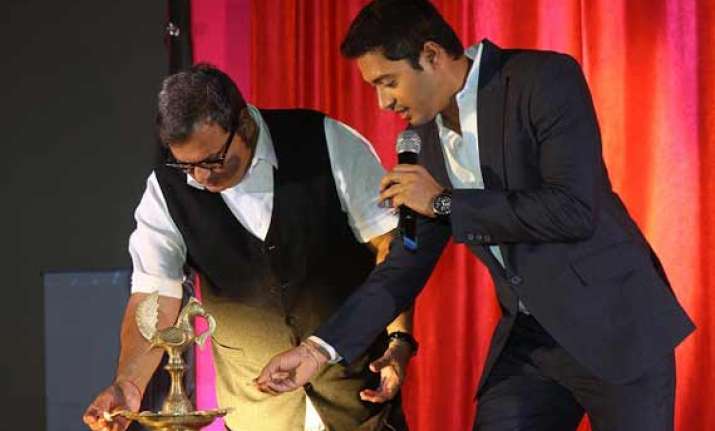 Actor Shreyas Talpade unveiled the teaser poster of his Marathi film "Poshter Boyj" on the grand finale of Sony TV's reality dance show "Boogie Woogie".
Produced under Shreyas' banner Affluence Movies Private Limited and co-produced by Hadi Ali Abrar, the film is directed by Sameer Patil and is slated to release on July 4.
Shreyas, along with judges of the show Jaaved Jaaferi, Naved Jafri, and Ravi Behl unveiled the quirky poster featuring Dilip Prabhavalkar, Hrishikesh Joshi and Aniket Vishwasrao.
"Having done many films together, Javed and I have been friends for a long time and when I told him about the teaser poster he instantaneously said that we need to unveil it on his show. The poster is a perfect balance of quirk and leaves the audience wondering what to expect from this family entertainer," Shreyas said in a statement.
Javed, who has worked with Shreyas in films like "Paying Guests", said Shreyas is a "great artist".
"I have had the pleasure of working with Shreyas on multiple occasions. He is a great artist. The most important thing is whatever I have seen him do, he does it with heart and passion. I am more than sure that if Shreyas puts in all his heart and soul into a film, it will definitely do well," he said.
The episode will be aired Sunday.