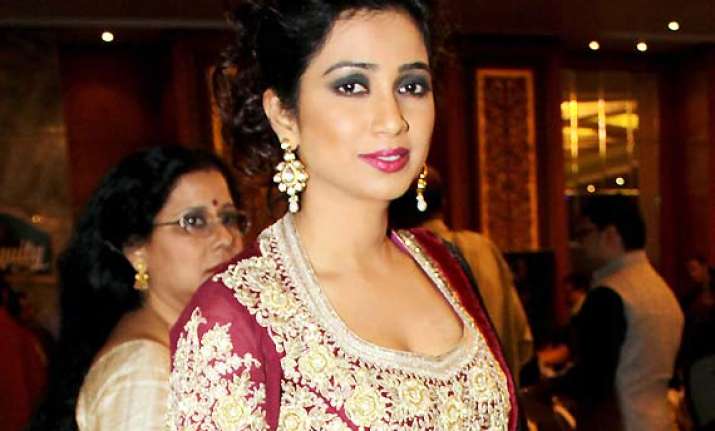 Mumbai: Shreya Ghoshal has turned over a new leaf with the launch of her first non-film ghazal album "Humnasheen". The melodious songstress turned 30 Wednesday.
Shreya is glad that she chose ghazals to make a transit to non-film work.
"I have been a fan of ghazals, but I had never thought I would take it up as my first step into the non-film world. But now that I have done it, I am happy that this was the step I took first, doing something which is equivalent to good poetry and soulfulness," Shreya said here at the launch of the album Tuesday.
Shreya says ghazals give her a chance to do something she can't do in films.