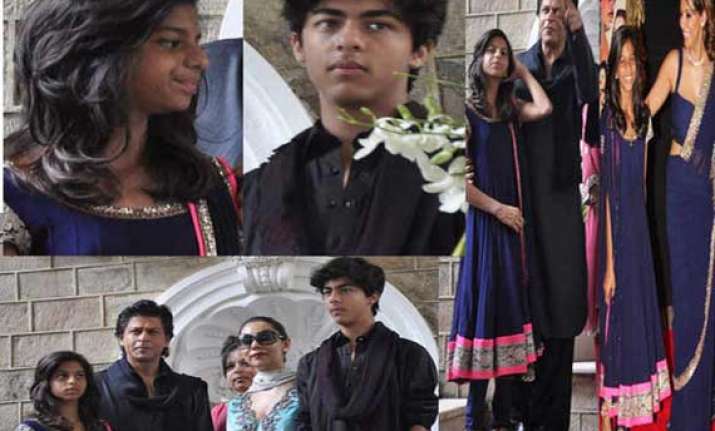 New Delhi, Aug 12:

Eid for SRK might just be a celebration time with Chennai Express breaking all opening day records and the good news of Abram, their new born baby boy's speedy recovery. The eid party at mannat was a huge celebration time for the family but it wasn't so for two of his kids Aryan and Suhana.

 

 

Both the kids were in no mood to celebrate. Aryan looked extremely dejected and glum while Suhana, who is otherwise up-to-date with her appearance, choose to repeat her eid dress. Obviously, Shah Rukh's princess was hardly interested in the party! She even didn't bother to wear new clothes.

 

The shutterbugs don't have a single picture of Aryan smiling, as the kid did not flex his facial muscles even once to 'say cheese'. We wonder what made SRK's kids go so dull and drab at a party hosted by their own father?''

 

Here's a look at their pictures.