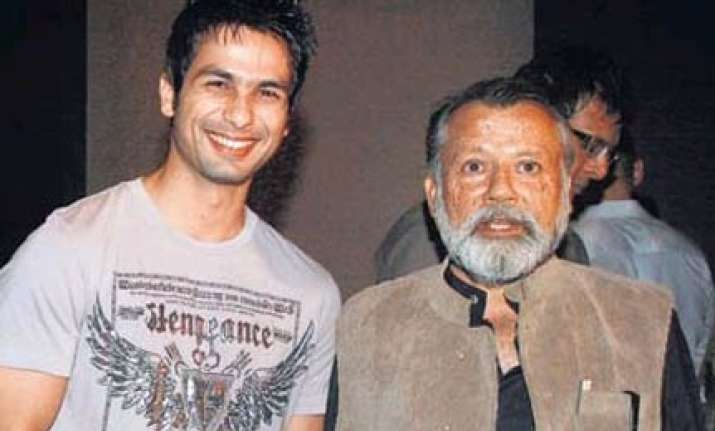 Bollywood actor Shahid Kapur will grow a beard for his dad Pankaj Kapur's directorial debut Mausam where he plays a fighter pilot.
The media report quoting a source said, "Shahid has kept a clean-shaven look for all his films so far. In Mausam, however, his  character goes through a phase of depression. For these scenes, the actor (known for ghusaoing into character) is expected to grow an unkempt beard to show the disoriented, tragic look." The source reiterates, "It won't be a stubble but a proper beard."
Adds the source, "Of course, it's only for a short time span. In fact Shahid won't be shooting for any other films except his dad's as he realises there could be continuity problems. He has asked all his producers to complete their pending assignments by March before he starts his dad's film."Pankaj Kapur says, "I would not like to reveal anything about the film right now."
Boney Kapoor confirms, "Shahid is growing a beard for his dad's film. He asked me to finish shooting the music video Sab Kuch Khatam for Milenge Milenge by March, as he will start shooting for his dad's film in April. He doesn't want any continuity problems."