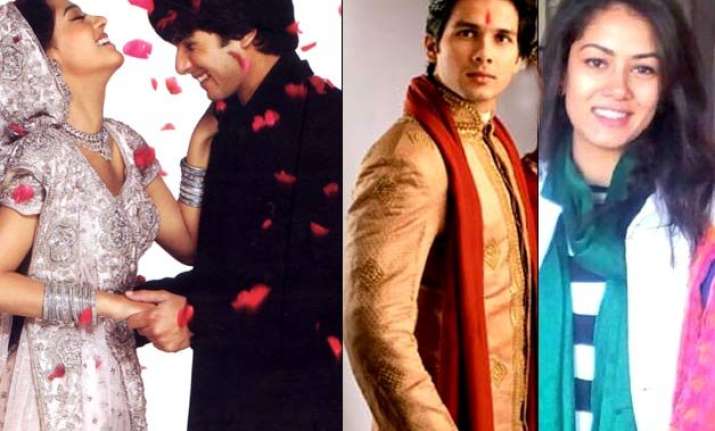 Bollywood superstar Shahid Kapoor who recently got critical acclaim for his stunning performance in 'Haider' is beaming with happiness these days, as the Kapoor lad is soon tying the knot with his lady love - Mira Rajput.
Shahid Kapoor and Mira Rajput's wedding seems to be inspired by Shahid's blockbuster film 'Vivah' that starred Amrita Rao in the lead role.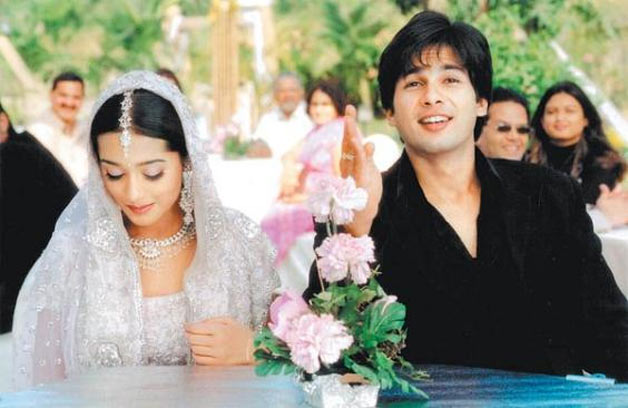 Shahid Kapoor's character Prem in the film 'Vivah' is a business hotshot and despite, so much of flamboyance, he's quite simple at heart and gets married to a small town girl Poonam aka Amrita Rao.  In real life too, Shahid found his soulmate outside the industry, who may be from a cosmopolitan city but is far away from the glittery town of Bollywood.
Shahid Kapoor has turned out to be a obedient son like Prem of 'Vivah' who dutifully listens to father and gets ready to meet the girl Poonam (Amrita Rao) only to fall in love with her. In real life too, Shahid Kapoor who otherwise had made it clear to that he won't let his parents choose a girl for him, has settled for a simple next-door-kind of a girl Mira Rajput, who happens to be the first choice of his parents.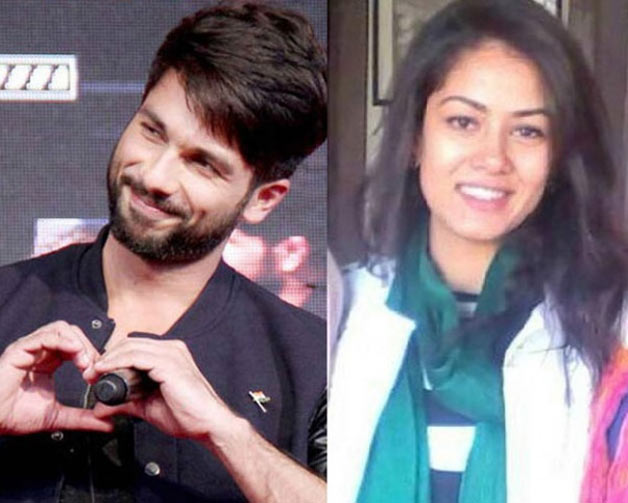 Amrita Rao's character Poonam in 'Vivah' was a college student and quite religious…Viola our to-be Mrs Shahid Kapoor reportedly is also studying in college and into too much 'pooja paath', as the duo met at a satsang, where Shahid's parents had first seen Mira.
Shahid Kapoor who reportedly got in the official bond with Mira Rajput in January, will be getting married on July 7, 2015, much like 'Vivah' that showcased the beautiful journey of a couple from engagement to wedding.