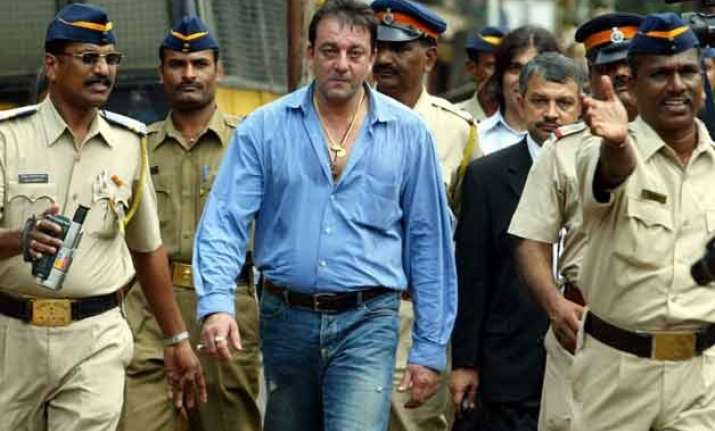 New Delhi: Bollywood actor Sanjay Dutt's request for extension on furlough is cancelled.
Sanjay went to Yerawada jail in Pune on the end of his 14-day furlough but did not surrender and returned home on Thursday and was waiting for the decision on his request for furlough extension.
"His application has been rejected. He will return to jail today itself," his lawyer Hitesh Jain told IANS.
Since the decision has arrived, Sanjay is finally going back to the jail today.
Earlier Dutt was released on furlough in October 2013 for two weeks on health reasons, followed by a similar leave in December 2013 to tend to his ailing wife, Maanyata, attracting charges of favouritism.
Also read: Sanjay Dutt applies for another furlough extension
Dutt's latest furlough saw him attending a special show of the latest Aamir Khan megahit, "PK", and celeb parties, while exhibiting his new set of eight abs built up in prison.
In February last year, the Bombay High Court had commented on the diligence in granting the actor's requests for furlough which was not visible in case of other convicts who applied for leave.
Also read: Sanjay Dutt takes a U-turn, comes home from Yerawada jail
Dutt was convicted in 2007 for illegal possession of an AK-56 assault rifle during the 1992-1993 Mumbai communal conflagrations before the March 12, 1993 serial bomb blasts in the city and sentenced to six years jail. The Supreme Court had upheld the conviction in 2013 but reduced the sentence to five years, less time already served.
Dutt surrendered on May 16, 2013, and was moved to the high-security jail in Pune to serve the remainder of his 42-month sentence.