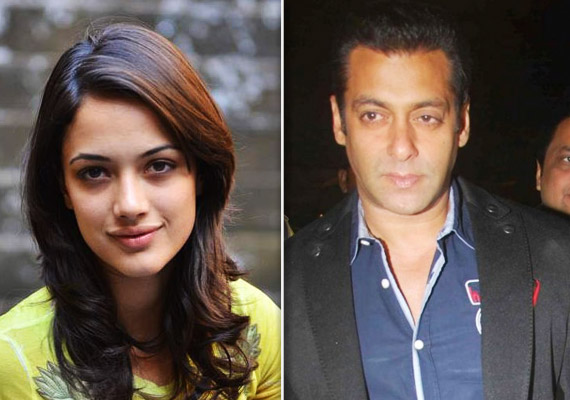 Mumbai, Mar 28:
Bollywood star
Salman Khan
wanted to launch the leggy lass Angela Johnson in his home production next year, but he is miffed after Anglea did a soft drinks commercial with South star Mahesh Babu, reports midday.
Even before pre-production work on her big screen debut has started, the part-Indian, part-Icelander model  has featured in the soft drinks ad with Mahesh Babu, raising the heckles of Salman Khan.
The report quotes an industry source: "A launch with Salman Khan is a big thing for any newcomer. So that would naturally be incorporated in the marketing and promotion of the film.
"That's why doing an ad with Mahesh Babu is not the same as doing a film with Sallu, never mind if it's a pan-India commercial."
The report said, Salman doesn't want Angela to be in the news for anything that could come in the way of her debut.
Recently, it was reported that the actor had told her off when he had heard about her bonding with
Tiger Shroff
.
Angela Johnson was earlier linked up with 
Ranbir Kapoor
.