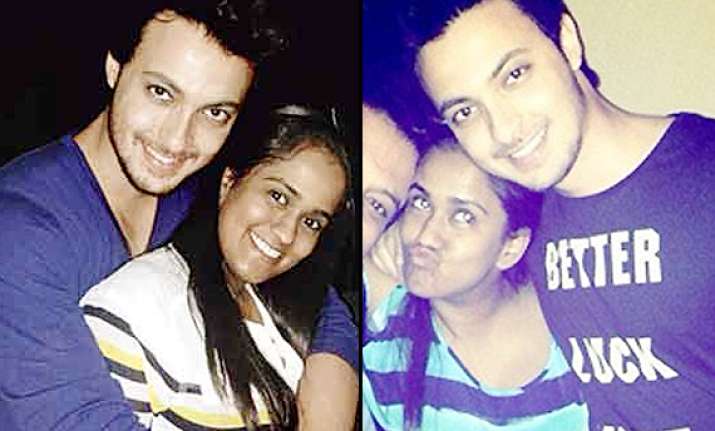 So far Salman's marriage has become a question of the whole nation and when the whole world is waiting to hear the shehnais from the Khan's side, here is a news.
The buzz is that Salman's youngest sister, Arpita is dating a man named Aayush Sharma and the couple is planning to tie the knot soon. Arpita, who has earlier dated industry's heartthrob these days, Arjun Kapoor, is currently in love with an aspiring actor.
And if reports are to be believed, both Arpita and Aayush's families are aware of their relationship and are pretty much happy with their decision. While the duo has often been spotted at various places together, they even went for a private vacation to Simla with the families.
And it was in Simla only when the two families gave their consent. Now, it seems the only thing remained to be sort out is bro Salman's approval.
Considering that Arpita has so far suffered not-so-happy relationships, it would be interesting to see when and how does the marriage in 'Khan' family takes place.
Well, if everything goes well, we might witness Salman's sister getting married leaving the only bachelor in house and you know who he is!