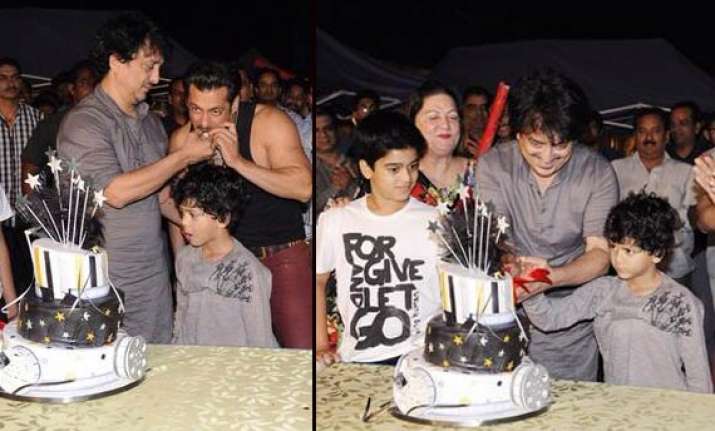 New Delhi:  Salman Khan never leaves out any occasion uncelebrated and when it's the birthday of his forthcoming 'Kick' director Sajid Nadiawala, how could have that be missed.
However, it was like any other day for Sajid who opted to remain busy on D-Day but not until Salman who filled it with surprising colours on the sets. 
The actor planned it out for the surprise eve and called out all his family members including mother Shafaat, wife Warda, kids Subhan and Sufyan.