Follow us on New Delhi: Bigg Boss 8 seems to have tightens its seat belt since the real colours of the contestants are coming out.
While the participants are moving on with their stances on controversies and masala in the house, Salman Khan too seems to have absorbed the flavour of the season.
In the yesterday's episode, superstar Khan evidently promoted 'Bang Bang' towards the end of the show. Not to be mentioned that the rumours regarding a cold war between Salman and Hrithik were taking place since the man's Krrish days.
Salman was even seen taking a dig at Hrithik Roshan during Bigg Boss 7, when Priyanka Chopra (Hrithik's co-star in Krrish) arrived to promote the movie on the show.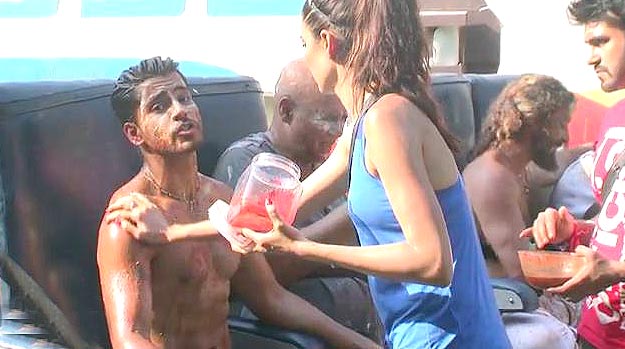 Now, the waves of Salman being biased over promoting Haider instead of Bang Bang on his show were warm after Shahid Kapoor turned on the sets to promote his film.
Moreover, considering the fact that Bang Bang also stars Salman's ex Katrina Kaif, things were a bit skeptical regarding the film being promoted on Bigg Boss 8.
But, when Salman, for that rare glimpse, chanted Bang Bang in his dialogue, it was a clear surprise.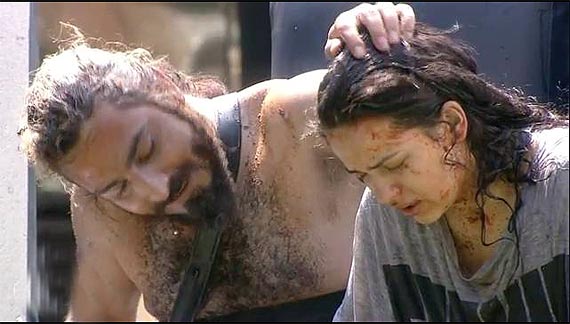 Apart from the things heating up on Salman's part, mood inside Bigg Boss 8 house is also settling for no less than spats and the new controversies. And the ones who are emerging as the main entertainment provider inside the house are Karishma Tanna, Gautam Gulati, Puneet Issar and Deepshikha Nagpal.
In the task to acquire the newly built Bigg Boss 8 house first, while Karishma went over-the-board in torturing Natasa and other players, Gautam showed a bit-more-to-digest drama. Even though Deepshikha's team had to win the task by making the seated players force to leave their chairs, it turned into an inhumane competition.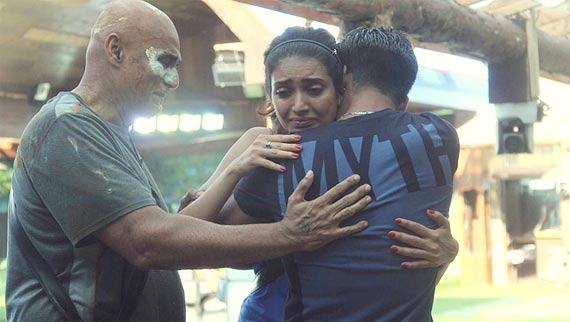 Karishma's constantly targeting Natasa and applying dearth and tons of 'laal mirch' over her skin and entire face was truly brutal to watch. And as if the entire issue was not alone enough for the brawl, Karishma even demanded for the disqualification of Gautam from the task and is still glued to it.
The shocking dramatic scene in the episode came when Mr Puneet Issar, who is like a father figure to dear Karishma started crying followed by Gautam and then the lady herself. It looked like Karishma is going to get wed and leave the house and Puneet and Gautam are escorting her.
Whole lot of drama, actually above-the-horizon drama comprised the Bigg Boss 8 house yesterday!