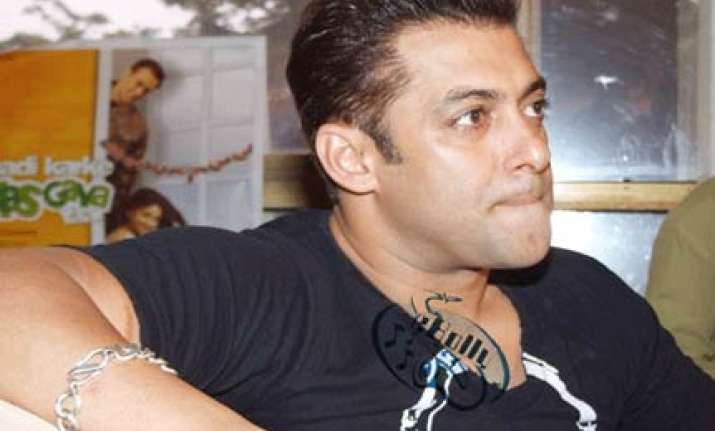 Very few people have been witness to the softer and  more sensitive side of Bollywood star Salman Khan.
Salman has been shooting for Anees Bazmee's Ready in Sri Lanka along with Asin and Paresh Rawal. On Wednesday morning, the unit heard about the sad demise of Paresh Rawal's mother. Rawal broke down on the sets. 
A little later though he decided to finish shooting before returning to India to perform the final rites of his mother's death. He was adamant and was insisting that he would finish his work first. Only on Salman's insistence did Paresh Rawal finally change his mind.
The media report says, "It was the first day of shoot in Colombo. The unit had started working at the Cinnamon Grand Hotel there when news arrived that Paresh Rawal's mother had expired. Rawal broke down on the sets and was inconsolable. However, Pareshbhai said that he would finish the shoot and then go to perform the final rituals.
"The situation was grim and although everyone spoke about Paresh's professionalism, it would have been unfair to shoot with him in this situation. Pareshbhai insisted that he would shoot and no one had a say in this matter. 
"When Salmanbhai learnt about it, he went and offered his condolences to Pareshbhai and explained to him that the shoot would go on unhindered even if he went back to India, and that he must go.
"After a brief chat with Salman, he agreed and an evening flight was booked for him. He soon left for Mumbai. The unit has now changed the combination scenes of Pareshbhai to those of Salman and Asin's, which are being shot right now."
Rajat Rawail, one of the producers of the film present in Colombo, said, "Yes we got to know about the sad demise of Pareshji's mother. Everyone paid their condolences and Pareshji said that he will finish the shoot and the show must go on. He was crying and was extremely upset. Salmanbhai came and met him and urged him to go back to India. He told him that we all are with him and he understands that it is a huge loss. He convinced Pareshbhai to take the evening flight back home. Pareshji will join the unit after he finishes the final rites back in India."
The Sri Lankan government has provided 24-hour Z security to Salman. 
Salman's manager Vikas Kapoor said, "Yes, Salman has been given Z security. When we went to Sri Lanka for an awards function last month, President Mahinda Rajapaksa told Salman that if he ever comes back and decides to shoot in Lanka, he would give him the best possible facilities."