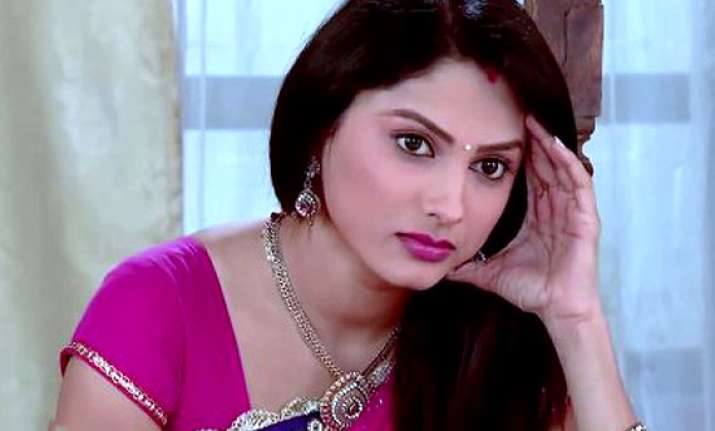 New Delhi: Actress Rucha Hasabnis, who plays Rashi Modi in 'Saath Nibhaana Saathiya', is set to quit the show.
This might come as a shock to the fans of the Star Plus drama 'Saath Nibhaana Saathiya' but the information is true as the actress herself informed her fans that she will quit show in July end. 
Rucha has been a part of the show since its inception in May 2010.
She has already informed the channel about her decision and has decided to shoot until July end; the makers are planning a track that could lead to her exit in a justified manner. 
She cited her need to take a break as the reason for such a hush-hush decision. In her tweet Rucha confirms her reason to bid adieu to the show, - "Hey the only reason is- i need a break now... Its been a long journey but now its time to let go..". 
Fans of the show will surely miss Rashi a.k.a Rucha.  Hmmm that means Jigar might be getting a new replacement for as his wife Rashi? Well, nothing has been planned yet but Rucha will not be part of the serial anymore. 
Earlier there were reports that the actress was allegedly not happy with the generation leap and was contemplating to quit the show.
However the makers convinced her to stay back in the show for a while. But now the actress has made her mind. 
The other reason is also coming that Rucha wants to get married to her long-time boyfriend by this year end or next year beginning. Being the only child of her parents, she wants to spend quality time with them before she ties the knot. 
She had put in her papers long back but was continuing because of her relationship with the channel. 
Whatever the reason is finally the actress has made decision to quit the show. We are surely gonna miss Rashi's 'Kalakari'.