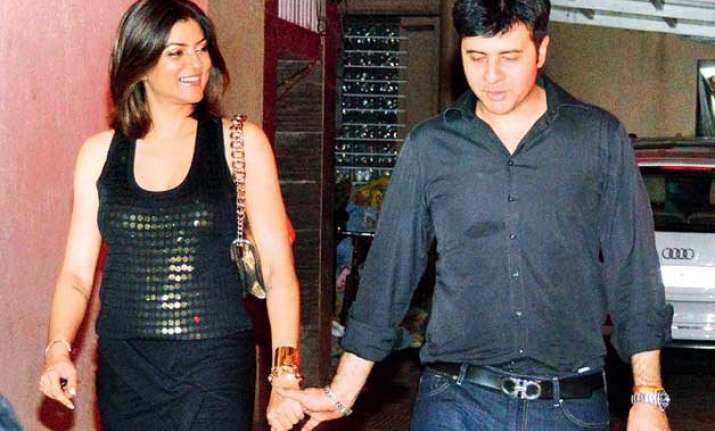 Mumbai: Bollywood actress and former Miss Universe Sushmita Sen attended Karim Morani's birthday bash with Ritik Bhasin, a restaurateur and night club owner who has been rumored to be dating Sushmita for quite a while.
Ritik was holding Sushmita's hand for most part of the evening although both Sushmita and Ritik have maintained that they are not in a romantic relationship.
Producer Morani's birthday party also had many other B-Towners in attendance including Sushant Singh Rajput, Ankita Lokhande, Varun Dhawan, Shraddha Kapoor, and Huma Qureshi among others.
Sush, as Sushmita's close friends call her, has been making solo appearances at various events in the recent past. She has now chosen to step out with her rumored beau which is definitely an indication that she is not going to deny her relationship. The duo  did not only hold hands but they seemed quite intimate and posed for the shutterbugs before getting into their car.
33 year old Bhasin earlier dated Ambika Khaitan before their relationship ended a couple of years ago. He has few friends in Bollywood like Arjun Kapoor, Abhishek Kapoor, Sammir Dattani and Shveta Salve.
Sushmita and Ritik were not the only one who displayed their romantic chemistry as Ranveer Singh and Deepika Padukone were also flaunting their relationship status for the two lovebirds arrived together at the party.