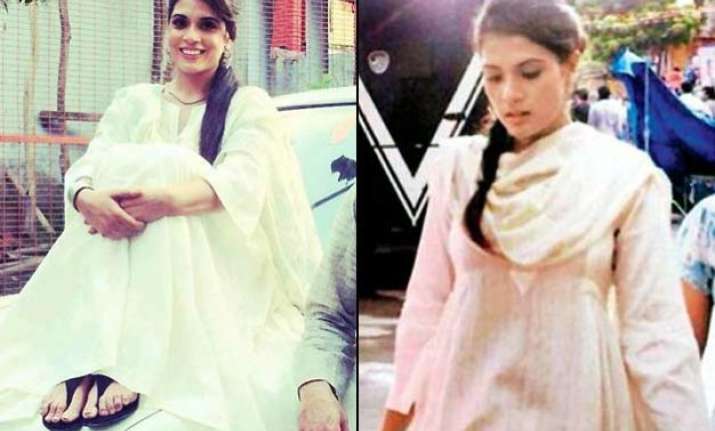 Richa Chaddha known for her fierce on-screen roles was helpless when she was asked to ride a two-wheeler for a scene on Delhi roads.
The actress who is shooting for Sudhir Mishra's next, 'Aur Devdas' - was required to ride scooty for a scene. Richa was visibly nervous when the assistant director asked her to ride the vehicle on Delhi roads.
As this was something, which she had never done before, Richa was given a few practice sessions before the scene could be actually shot. In the evening Richa agreed to give the shot and the as camera started rolling she rode the vehicle for a short distance before falling of it.
"I was riding a two-wheeler for the shot and the production car slowed down", says Richa. A bit of panic ensued on sets, but soon the situation was under control as there were no fatal or serious injuries to any.
Richa further added, "In order to avoid hitting the camera, I applied the brakes and fell from the scooty. I hurt my foot and had a deep bruise. I didn't stop shooting, however, and that has made my injury even worse." Luckily, the scene didn't require her to shoot in busy traffic, so no major mishap occurred."
Richa Chadda earlier worked in Anurag Kashyap's 'Gangs of Wassepur', 'Fukrey' and 'Goliyon Ki Raasleela - Ramleela'.