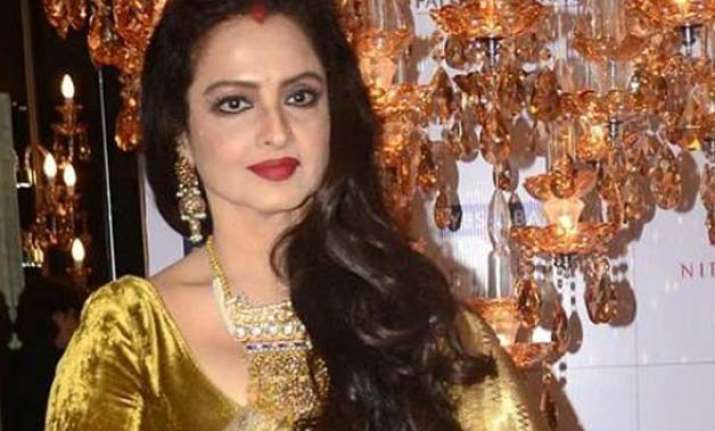 New Delhi: Actress Rekha turns 61 today. She is a jewel to Bollywood, her enigma never fades away and her beauty seems to be untouched with passing years. She has been a part of many hit movies in her career that spanned 40 years.
On her debut in Bollywood, she was slammed for being fat, dark and unattractive. But a determined Rekha practised yoga and became one actress who enthralled audiences.
Despite not being a mainstream actress today, playing mothers or grandmothers in movies, Rekha is one actress who comes with a mysterious aura around her. You might be interested in knowing what happens in the life of Deepika Padukone or Aishwarya Rai, but the intriguing sense Rekha develops in you, can not be developed by others.
An unmatched star who is worshipped by masses; there was a time in Rekha's life when she was called a witch and a murderer. In the year 1991, Rekha's husband industrialist Mukesh Aggarwal committed suicide while she was in London. This happened only after a year of their marriage. Aggarwal left behind a suicide note that read, 'Don't blame anyone'.
Sadly, this did not happen. Media lashed out at Rekha, her fans turned into her biggest haters and she was blamed for her biggest loss. Being the strong headed woman she is, "Rekha came out of the eclipse once again unblemished" (as media reported then).
Rekha is loved for her sexiness; her voice which she so sensually uses can bowl hearts even today. She is talented; has shone brightly in a male dominated industry; carved her own niche, is a style icon and has led a life that is an inspiration to many.
Beyond all this, the actress has chosen to remain alone. After her husband passed away she could have chosen someone other to settle with. In fact, it was rumoured that Rekha had married actor Vinod Mehra in 1973. But she denied it at a chat show and said they were always good friends.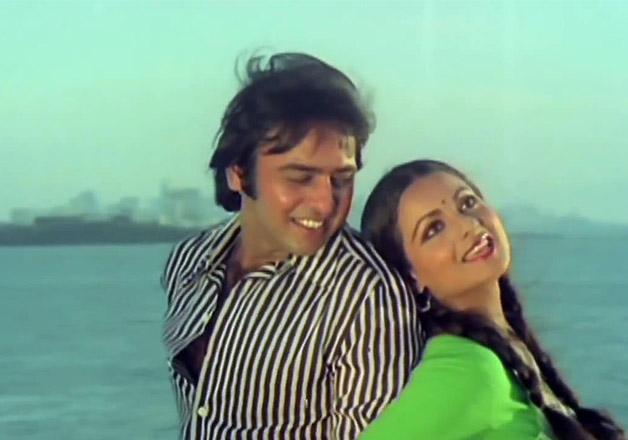 Another controversial affair which Rekha was a part of was with megastar Amitabh Bachchan. What happened with Rekha and Big B is something which has troubled generations. Media mentions it, the stars have been asked questions about it, but their story is a deep buried secret. In fact, the 1981 movie, Silsila directed by Yash Chopra was reportedly based on the love triangle of Rekha-Big B- Jaya Bhaduri. At one of her interviews, Rekha had referred Amitabh Bachchan as God and a legend. But Rekha and Amitabh are a part of a tragic story which even they can't deny.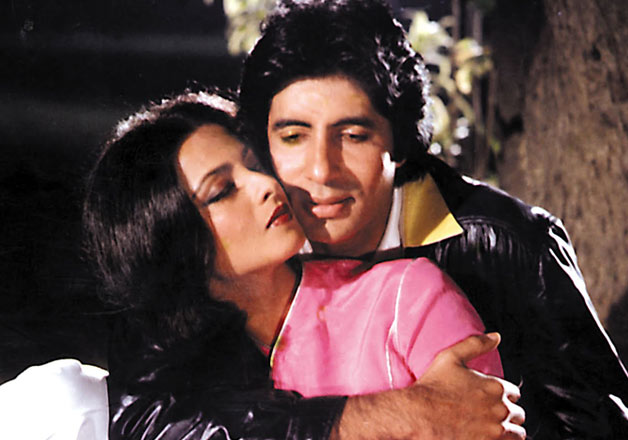 Most of the directors whom she has worked with cannot stop praising her. She has been called a director's actress, a living legend and a rare gem. Rekha is known to be very talkative on the sets.
Yet the actress goes home to her hairdresser turned secretary, Farzana and her pet dogs and cats. She spends her time watching hilarious movies of Kishore Kumar, or listening to Bryan Adams or Whitney Houston. Rekha's home is sometimes filled with young actors who come to her for advice. She wishes she had a son like actor Hrithik Roshan, whose mother she played in Koi… Mil Gaya.
The world can be unfair to a single, rich and beautiful woman who stays alone. Somehow, Rekha has managed to keep her personal life under wraps. During her public appearances she is seen cheery, mostly clad in a saree and patiently answering questions by the press.
The timeless beauty she is, maybe Rekha prefers a calm bungalow away from questions and doubts. A nest where her mysteries stay with her and she can reminisce them as and when she wants. At the end, all that matters to Rekha is that her fans love her. Well, all we can say is it is difficult not to love Rekha, one of the greatest actresses Indian film industry has seen.