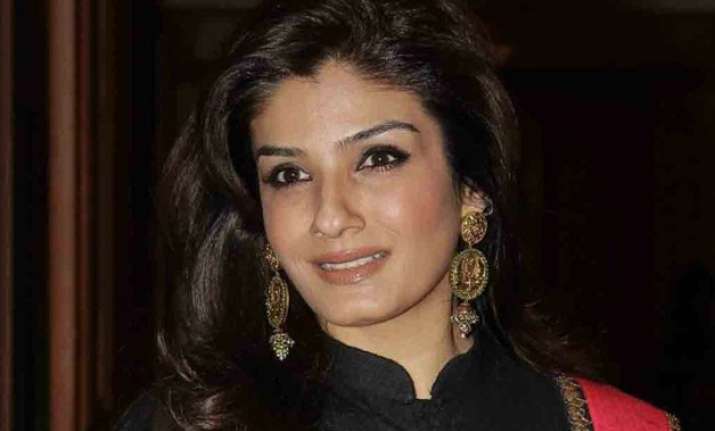 Bollywood actress Raveena Tandon would have never thought that a tweet she posted five months back on her Twitter handle could spur a controversy now.
In Februaury 2015, after the India-Pakistan World Cup cricket match, the '90s diva liked and shared a joke on her timeline "India Pak cricket match – Jeete to Hina Rabbani hamari.. Haare to Mayavati tumhari."
Little did she know that this would land her into a controversy on Twitter five months later.
Yes, that's right, a user named Atiya Zaidi accused Raveena Tandon of dual standards on the issue of gender insensitivity on the social networking site as she post the screen shot of Raveena's tweet.
As Twitter user @atiyaz pointed out at Raveena, the joke from February has suddenly gained a lot of attention and infact a mixed reaction from the Twitterattis.
While some supported @atiyaz and accused the actress of being gender insensitive, there were some who pointed out at the user saying that it is just a publicity stunt.
Raveena Tandon too made a point to remind everyone that it was just a joke and one must have a sense of humour.