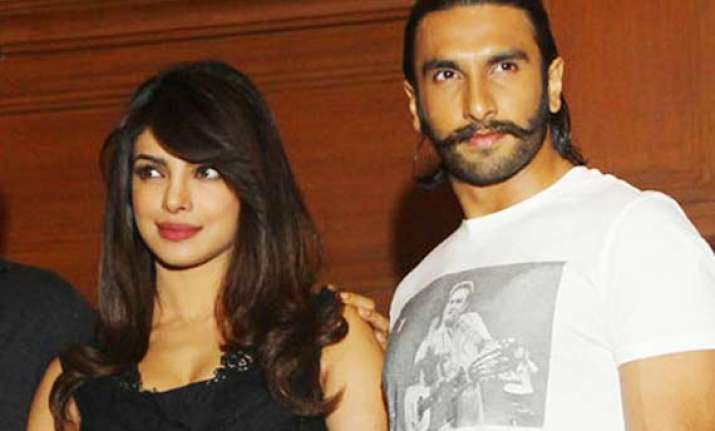 Mumbai: Actor Ranveer Singh lauds his "Gunday" co-star Priyanka Chopra for being professional and efficient on the set.
"What I love about Priyanka is that she makes everyone's job easy," Ranveer told reporters here Tuesday during the promotion of the film at a college.
"She is actor-friendly, director-friendly, and producer-friendly. She makes everyone's task easier by tapping-in her experience. She is a one-take artist," he added.