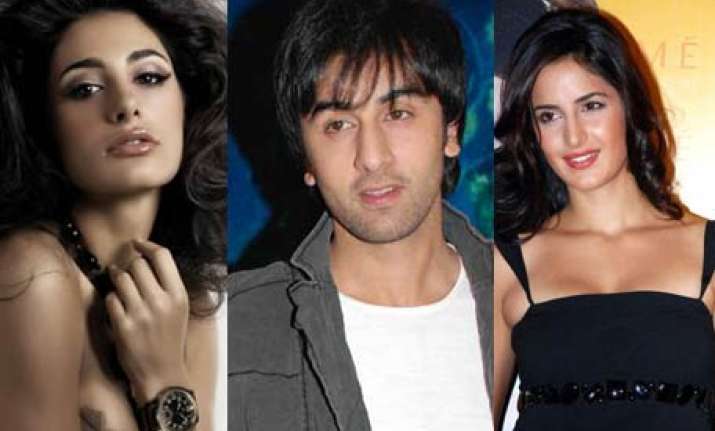 All is not well between lovebirds Ranbir Kapoor and Katrina Kaif. The two have not spoken to each other for several days, says a media report.
The fight was over his Rockstar co-star Nargis Fakhri. While RK maintains that he and the newbie are just friends, Katrina thinks otherwise.  
Perhaps because Ranbir has been spending a lot of time with Nargis even on days they are not shooting. This has irked Katrina. Earlier, Ranbir would answer her calls promptly, but of late, they have been going on missed calls which aren't returned.
It seems like the two are on a break and things will get back to normal only when Ranbir promises to keep his distance from Nargis.
Meanwhile, Katrina's  diplomacy isn't helping her.
In the upcoming episode of Koffee with Karan, when the host asked
Deepika Padukone
if she had a message for Kat, she said, "No. but I have a question. Can I see your passport?"
It is clear that Ranbir's ex is taking a potshot at his 'older' girlfriend Katrina.
When, at the music launch of Tees Maar Khan, someone asked Kat for her reaction, it was: "There is nothing in my passport, everybody can see it!"