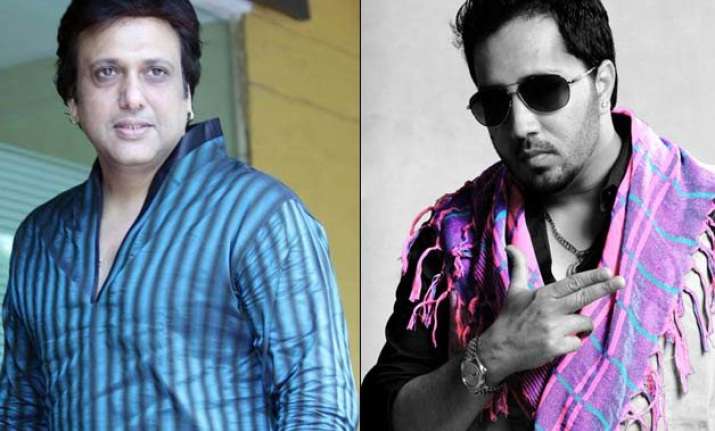 New Delhi: Bollywood singer Mika Singh created a stir in media recently after his salpgate at a Delhi event was reported.
But he is not the only one who has been involved in hitting people in public, but many A-listers of Bollywood have made news for such uncalled for incidents.
Here's a look at those celebs, who have made news for all the wrong reasons:
Mika Singh: One of the most sought after singers in Bollywood is regular at music concerts. But this time it was different, Mika Singh was booked for slapping a doctor at an event in Delhi. Reportedly the doctor had internal bleeding after the assault.
Nagma: This Southern beauty slapped a man who allegedly groped her at a public event in Meerut, Uttar Pradesh. The actress was campaigning for Lok Sabha Polls in 2014.
Ranbir Kapoor:  The Bollywood heartthrob who otherwise has a cool image in the industry, turned out to be rather hot-tempered. Ranbir Kapoor hurled abuses to a bunch of reporters and camera persons, when they followed him and Katrin outside his house. The actor who was quite miffed with the news reports about his private life reportedly chased the media people and also took away their equipments.
Hrithik Roshan: The Greek God of Bollywood, lost his cool when he was chased at Shirdi, just before the launch of his film 'Kites'. The actor was so furious that he shove his way through the group of cameramen and media people to exit the temple.
Rakhi Sawant: Bollywood drama queen, Rakhi Sawant was so furious with her boyfriend Abhishek Awasthi that she slapped him hard, when he arrived at her house to propose her on Valentines' Day in 2010. This entire scene was captured on camera by a news channel.
Govinda: This superstar was so furious with a visitor that he gave him a tight slap across his face on the sets of 'Money Hai to Honey Hai'. The visitor reportedly claimed that Govinda was misbehaving with artistes and women.