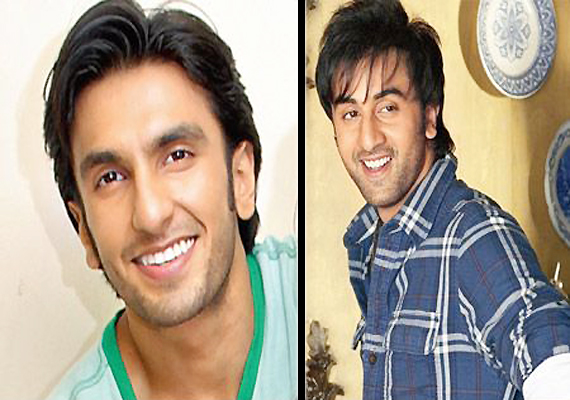 Mumbai, Mar 17: In the ongoing tussle between Ranbir Kapoor and Ranveer Singh, the former has bagged the plum role in Anurag Kashyap's forthcoming film based on the film adptation of the novel Mumbai Fables. 

A media report says, RK was always the original choice for Anurag Kashyap's ffilm and Ranveer was merely the backup.

The report says, though the two actors have very distinct personalities, they have been approached time and again for the same film.

After news of Anushka Sharma and Ranveer coming together in Kashyap's epic production, Ranbir Kapoor has now decided that he will be playing the much-coveted leading role (that was first offered to Aamir Khan).

The report quotes a source, "Ranbir was offered the film long time back but he was just not able to juggle dates for the film, which is why he could not commit either verbally or on paper. But he has liked the script so much that he has now managed to turn his schedule around just to be able to work with Kashyap. Ranveer is no more part of the project."

Sources close to Ranveer insist that the film was offered to him first.

The report quotes a source, "Ranveer was offered the film last year, but he was already in talks with Bhansali for a project opposite Kareena Kapoor. And unfortunately, by the time Anurag's project came together, he had already signed SLB's film.

"Ranveer is a very professional guy and he would not leave one film just to do another. So he made a choice and opted out of Kashyap's film."

In the past, both Magadheera and Romeo and Juliet were first offered to Ranbir, but eventually were taken on by Ranveer, because of date issues.