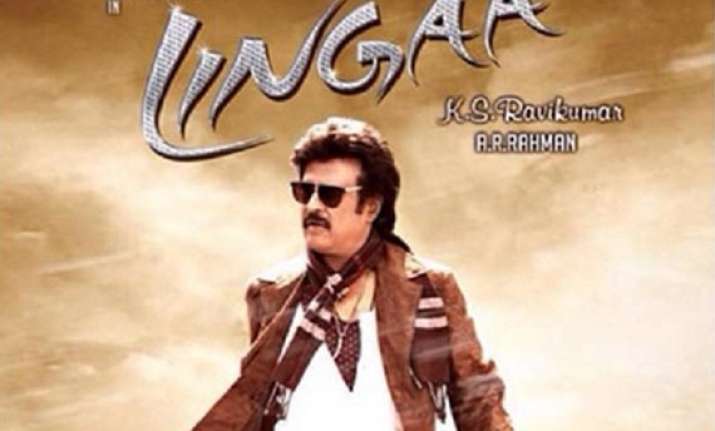 New Delhi: For all you Rajini fans, the first poster of the much anticipated flick 'Lingaa' is out.

Superstar Rajinikanth leaves no stone unturned to prove his classic mark in the poster with style. Styled up in semi-torn jeans and white shirt beneath a brown jacket, Rajinikanth walks ahead as dust storm rising behind him as he takes each step forward

With his majestic presence, the poster will certainly create a huge buzz all over foremost among his fans.

The temple in the background carries a great importance however, no idea could be made out of it and it allows viewers to make guess out of it.

Lingaa will have Rajinikanth in a double role- one as a father and the other as a son according to media reports.

One among them is a modern day district collector while other's profession in the flick is kept as a secret by the makers. However, what else is revealed is that the story will be narrated in the flashback mode.

Bollywood actress Sonaksi Sinha will be marking her South debut with this 'Lingaa', and the actress is all very excited with it.  Anushka Shetty will also play the lead role while Santhanam, Karunakaran, Jagapati Babu and Dev Gill are in pivotal roles.

Directed by K.S. Ravikumar, "Lingaa" also features Jagapathi Babu in an important role while A.R. Rahman will be composing music for the movie.

Well, we are all very excited with the flick and after its first poster is out, the excitement and the curiosity to know more about the flick have also arose.