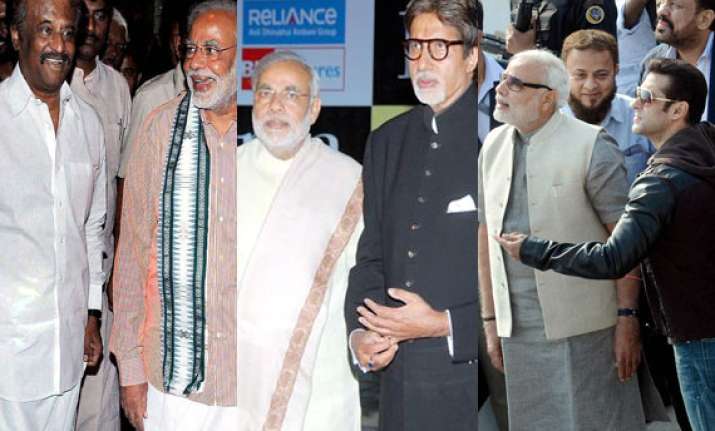 New Delhi: Film industry stalwarts Amitabh Bachchan, Rajinikanth and Salman Khan and veteran singer Lata Mangeshkar are in the list of those invited for the swearing-in ceremony of Prime Minister-designate Narendra Modi, BJP sources said.
Lata Mangeshkar had in January this year blessed Modi in Mumbai and wished him all success in his endeavours while Salman met Modi in Ahmedabad during the kite flying festival for a film promotion a few months ago.
Salman's father, veteran Bollywood story-writer Salim Khan has been a strong fan and follower of Modi and even asked minorities to forgive and forget the past and look to the future.
The evergreen actress Rekha is also likely to travel to the national capital as also some prominent sports-persons from different disciplines.