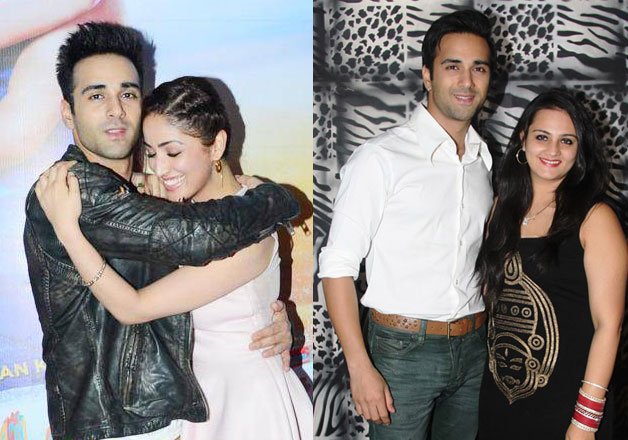 New Delhi: Bollywood actor Pulkit Samrat has been making to the headlines since a few days but for all the wrong reasons.
Pulkit had married superstar Salman Khan's rakhi sister Shweta Rohira in 2014. However, their marriage hit a rocky patch and the couple got separated just after one year of marriage.
While there were several speculations about the reason behind their separation, there was a buzz that Pulkit's growing proximity with actress Yami Gautam that created difference in his married life with Shweta.
So far both Yami and Pulkit have chose to stay mum over the issue, but now Pulkit's wife Shweta had decided to clear the air about their relationship and talked about it in detail.
When asked about Yami Gautam's linkup with Pulkit, Shweta vehemently denied it. "That is ridiculous. I know my husband and Yami is the last person he would want to be involved with. In fact, he didn't even want to do films with her — he has acted with better actresses. Eight years ago, he had done a music video with her and at that time he wasn't even talking to her. Yami always had her eyes on him, but Pulkit never had the hots for her. Even now when he was offered Junooniyat and Sanam Re he did not want to do them. It was I who told him it's okay to do Junooniyat with her. In Sanam Re, initially, another girl (a friend of mine) was considered, but at the last minute it fell through and Yami came on board. But I had loved the story and had full faith in Divya (Kumar, director), so I insisted that Pulkit do the film. I know that there is nothing going on between them", she said to a leading daily.
Shweta was also quizzed about if Pulkit was living in with Yami, she said, "Pulkit is the last person to move into anyone's house as he is pretty well off. Also, why would he, when he has his own house here and in Delhi?"
On being asked about Valentine's Day plan, Shweta repeated Pulkit's statement that he will be celebrating the day with Yami and the team of his forthcoming movie 'Sama Re'. "The film is releasing on February 12 and even if were together he would have spent it with them. However, a section of media has picked up only a part of his statement (of spending Valentine's Day with Yami) and is making a big deal about it", she said.