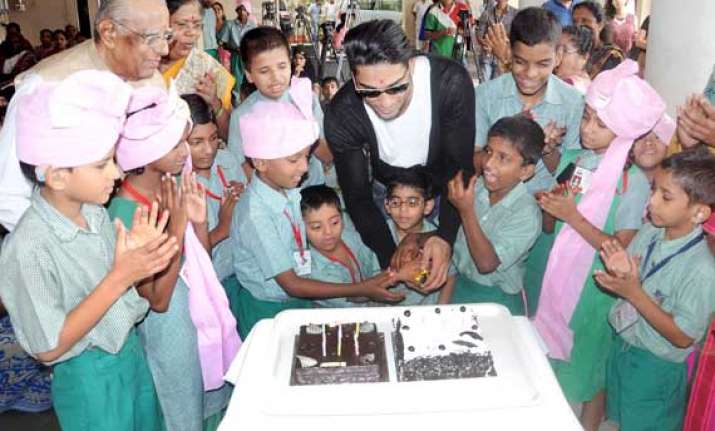 Mumbai: Actor Prateik remembers his late mother and actress Smita Patil as a "wonderful" and "good at heart" person.
Smita, known for her powerful performances in films like "Bhumika" and "Arth", died in 1986 following childbirth complications. She was 31.
The actor celebrated Smita's 58th birth anniversary Thursday with an NGO.
"I don't know what she (Smita Patil) was and how she was, but I have heard a lot about her from people. She was a wonderful person, very good at heart," Prateik said.
The actor cut a cake in her memory here and was happy to be here.
"I am trying to be like her by coming here (at the NGO) and meeting the kids as she used to. I am just trying to be as nice as a person," the 26-year-old said.
"These kind of things make people happy and somewhere these make you happy as well," he added.
When it comes to inspiration, Prateik, son of Smita and actor Raj Babbar, looks up to his parents.
"I just wish that I am always true to my work and myself and value the respect that my parents have earned," Prateik, known for the films like "Dhobi Ghaat", "Aarakshan" and "My Friend Pinto", said.
"I am proud to be their child. It is very inspiring for me. I am inspired by my mom and dad," he added.