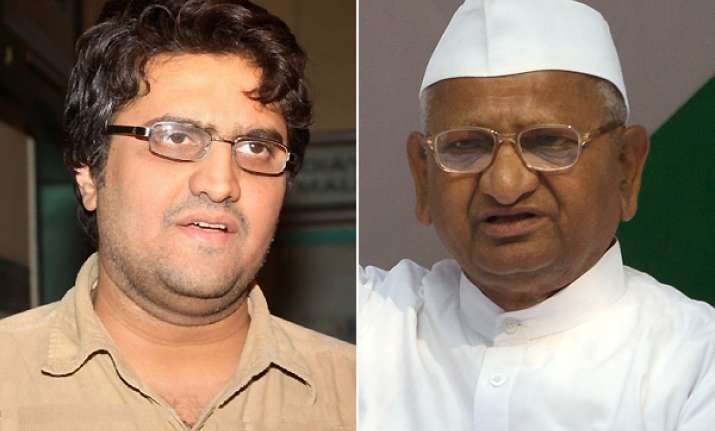 Mumbai, Jan 18: Little known theatre actor Prasanna Sathe will be playing the role of Gandhian Anna Hazare in the film Main Nahin Anna, says a media report.

Manish Gupta, who directed Hostel, is busy making the film on Anna Hazare and his anti-graft movement. The film will depict how unscrupulous politicians are furthering their own vested interests under its guise.

Says Manish Gupta,  "Sathe isn't just playing the role; he is living Anna's life".

In real life, Sathe is a bachelor, and a simple, honest, incorruptible soul with no craving for money, according to Gupta.

Then again, the director didn't want the real Anna's supporters to accuse him of cheapening or degrading Anna's name in any way.

Living in character isn't new. British actor Ben Kingsley led a spartan life for his role in Richard Attenborough's Gandhi.

Main Nahin Anna is nearing completion and features Prashant Narayanan of Murder 2 fame as an honest cop battling the system.

Narayanan's character is based on Anna's Number Two Arvind Kejriwal.