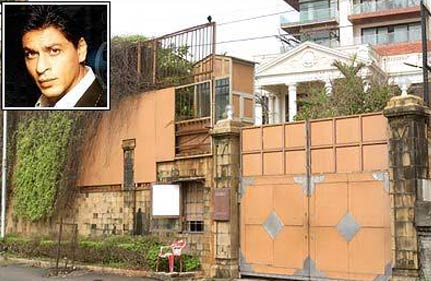 Panic reigned at Bollywood superstar Shah Rukh Khan's bungalow and surrounding area after a prank phone call stating that a businessman would be killed by the members of underworld at the actor's residence in suburban Bandra, police said on Wednesday, reports MidDay.
The call was received at the police control room Tuesday afternoon which said that Gutka baron Joshi, one of the visitors at the bungalow, would be killed by gangster Chhota Shakeel's members. After the call, police swung into action and cordoned off the area.
"The entire bungalow of the actor was checked. The gifts received by the actor on his birthday yesterday, were also examined. The vehicles of Khan and others in the vicinity were also checked but nothing suspicious was found," a senior police officer said on the condition of anonymity. "It was just a prank call," Additional Police Commissioner Amitabh Gupta said.
After detail verification, police learnt that the name Joshi, the caller was referring to could be Sachin Joshi, son of JM Joshi, owner of Goa Gutka. Joshi was later contacted and asked to remain alert, police said. The actor celebrated his 45th birthday with family and close friends in Berlin.