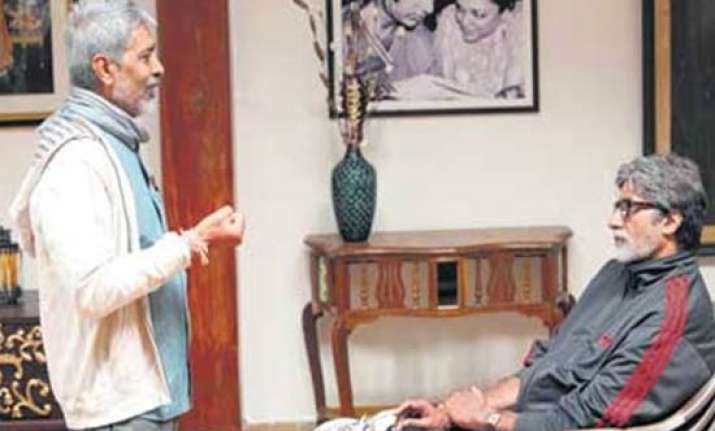 Bollywood director Prakash Jha  has selected a thousand students from Madhya Pradesh and trained them to face the camera for his film Aarakshan, says a media report.
This is not the first time that Big B is playing professor to a classroom full of students. But this time, for Prakash Jha's Aarakshan, he will play a professor to 1,000 'trained' actors playing students in the film.Big B faces real students from various colleges who have gathered at the Oriental College in Bhopal to be part of the Big B's celluloid campus.
Director Jha said, "We selected a thousand students from Bhopal and the rest from Madhya Pradesh with no experience in acting at all. We put them through a month of acting workshops.  By the end of their training, they were all ready and also understood what the camera required."
This is the first time in an Indian film that students have been trained before playing students in a film.Apparently many of these young actors are now equipped to become professional actors. "You can say I've given Madhya Pradesh a thousand new actors. I can easily become the 'acting'  ambassador of the state," chuckled Jha.
"They spend all their time between shots getting acting tips from Big B. The megastar is more than happy to oblige," he added. This is not the first time that Jha has trained a multitude of non-actors into playing a mass of characters representing a particular section of society.
In Raajneeti 2,000 actors were trained to act as a part of huge crowds at political rallies.Observes Jha, "In Aarakshan I wanted students playing students, not actors masquerading as students. At the same time I wanted them to be camera-trained."  
Now Jha will take some of the student talent from Bhopal with him to Mumbai for further training. "Can you think of larger talent-scouting show than this?" added Jha in a lighter vein.