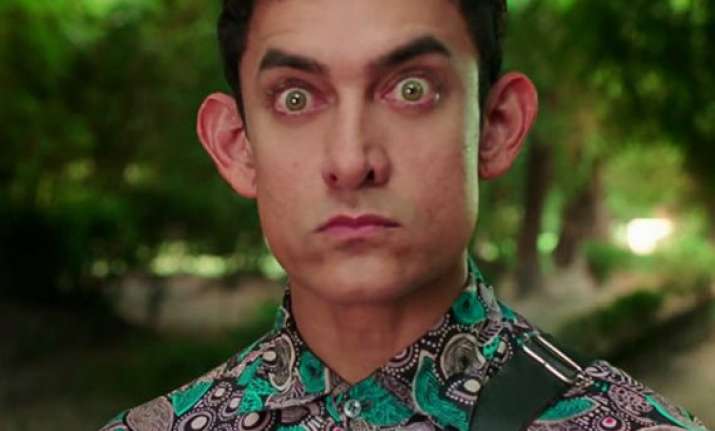 What a disappointment! My hard earned money was wasted today. Aamir, Hirani, you have not lived upto my expectations. Not only me, but you failed millions of Indians who watched PK.
No, not because you made an awful and boring film. Not because your film was not entertaining enough. Not because Aamir didn't act well, not because the cinematic quality was not as per the quality. Not because the music was not soothing. But you disappointed me and million others by not making an 'offensive' film.
Amid all hue and cry over the offensive content of PK, I finally went to watch it. I was planning it for the last couple of weeks but being a proffessional, I couldn't. The only thing that forced me to reschedule my office timing was the hope of watching a religion offensive film. I expected to hear some dialogues that would offend me or the guy sitting next to me.
Being a Muslim, I didn't anticipate that I would be offended by the dialogues criticizing Hinduism but I was hoping that my friend sitting by my side would really be. I was actually ready, mentally and physically that if someone starts shouting slogans and tearing out the screen I would 'cooperate'.
But much to my disappointment nothing like that happened. No one actually stood up to shout slogans. No one stood up to tear the screens and rip the seats. I was horrified when I saw people laughing out hysterically on the scenes that were supposed to be 'insulting' to their religion.
Shame on you Aamir, shame on you Hirani for making us laugh!
On a serious note, why weren't any protesters inside the theatre? The people who are protesting outside the theatre must have watched the movie. Didn't their 'Hindutva' blood boil when they were watching the movie? I haven't heard any incident where anyone has shouted a slogan or protested while inside the auditorium. Have you?
There are two possible answers to these questions:
1- They haven't watched the movie.
2- They didn't find anything offensive.
But I suggest all the protesters including star protester Baba Ramdev, don't watch the movie. Please don't. If you do, you'll be condemning Raju and Aamir for not making an offensive film.
FYI, I am offended for not being offended.