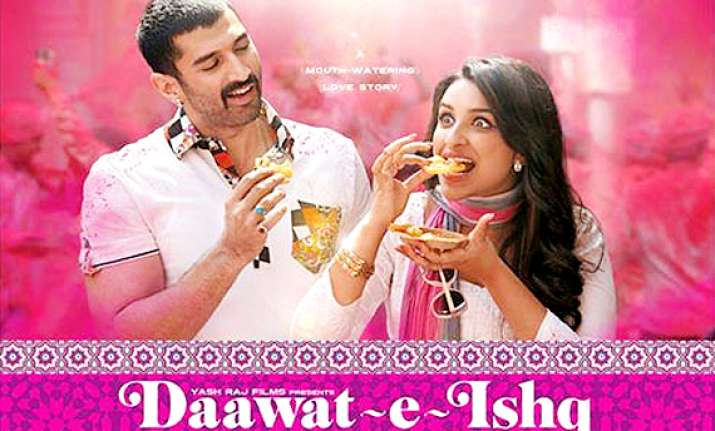 The first look of Aditya Roy Kapoor and Parineeti Chopra starrer, 'Dawaat-e-Ishq' is out. In the first released poster, the lead pair is seen rejoicing 'jalebi' together while the splash of vibrant colours surrounds the duo.
Directed by Habib Faisal, the film seems to be a completely hued creation with the peppy-bubbly love story of Aditya-Parineeti. Considering the significance of 'jalebi' in the poster with the adjacent name of the film, it seems food would be the core subject apart from the intriguing romance of the lead pair in the film.
While this would be Parineeti's third release of the year, 'Daawat-e-Ishq' marks the second most anticipated film of Aditya Roy Kapoor after the last year's musical blockbuster 'Aashqui 2.'
The film paves the way for a fresh novel pairing in Bollywood with Aditya and Parineeti coming together for the first time on screen.
'Dawaat-e-Ishq' has been slated for September release and the poster looks impressively 'happening,' we wish the same for the film too!