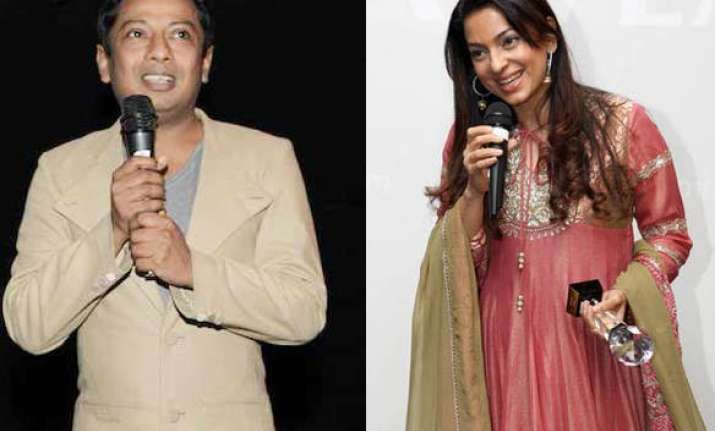 Mumbai, Apr 4: Onir's 'I AM' has bagged the Best Film Award and Juhi Chawla received the Best Actress trophy for her performance as Megha in one of the four stories in the movie at the 13th London Asian Film Festival.

"I am extremely happy and this (the awards) will help to create awareness about the film ahead of its theatrical release on April 29," Onir told PTI.

He said 'I AM' was the opening film in the competition section on March 18 and the awards presentation took place on March 27.

'I AM' is about issues and dilemmas that bruise the modern Indian society. Unravelling and exploring these tribulations, the film unfolds many a tale of individuals struggling to find their identity, and uphold their dignity in a world that is callous, cold and unsympathetic.

Shot in four different cities across India, I AM is a fusion of stories where the protagonists share a common dream, a desire to regain their lives, to regain an identity which has been taken away from them.

Juhi plays the role of a Kashmiri Pandit woman in the story titled 'I AM MEGHA' set in the backdrop of exodus of Hindus from Kashmir in the early 1990s.


The other stories include I AM AFIA, I AM ABHIMANYU, I AM OMAR.

Nandita Das, Rahul Bose are among the other stars in the film.

Onir said the characters move in and out of the stories, thus linking them in terms of content and structure. "In all, I AM is about glimpses into the lives of people who often do not know whats right and very often, do not do the right thing.

There is a beauty in simple things, and a dignity in individual struggle - through its stories, I AM reflects the story of everyone, he said. PTI