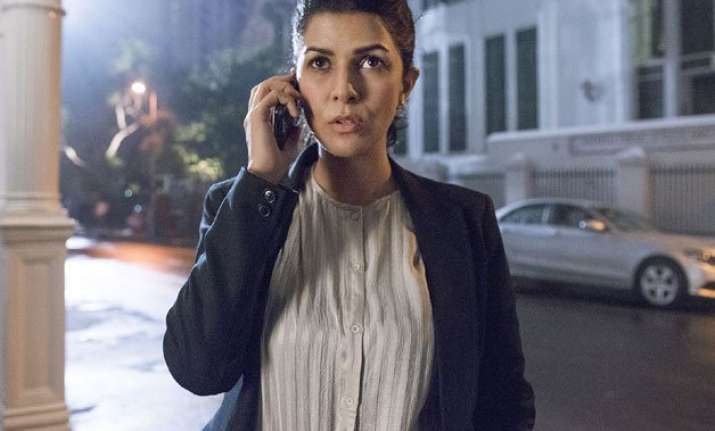 New Delhi: Nimrat Kaur will soon jet off to Vancouver, Canada, to shoot for Manoj Night Shyamalan's TV series "Wayward Pines", and hopes to have a bundle full of "fun" with the show's foreign cast.
The actress, who earlier garnered applause for her role as a Pakistani ISI agent in American show "Homeland", will be adding a mysterious twist to "Wayward Pines" as an architect. She says details of her role in the American psychological thriller will be unraveled gradually.
"I'm playing the part of a girl called Rebecca, who's an architect and it's very mysterious, and you know like cards that unfold episode after episode and towards end of the season, you realise who really she is and what her role is in the world they live in," Nimrat said in a statement.
She said the team will start filming very soon.
"I will be joining them soon in three-four days at most. It should be fun. We will be filming in Vancouver and maybe little bit in Los Angeles, so I am going to be stationed out there."
The "Airlift" actress will be paired with American star Jason Patric in the series, based on the "Wayward Pines" novels by Blake Crouch and developed for television by Chad Hodge. The first season of the series is currently being aired on FX in India.
The series stars Matt Dillon as Ethan Burke, a US Secret Service agent investigating the disappearance of two fellow agents in the mysterious small town of Wayward Pines, Idaho.
All praise for her co-stars Jason Patric and Djimon Hounsou, Nimrat is already in prep mode for her part -- and that too via Skype!
"I actually Skyped with M. Night Shyamalan about a week ago and we had a really lovely chat about what season two is going to be about. He wanted me to watch it and then kind of discuss my character little better in depth but I have not come along to doing that yet.
"He is super excited about the season two and he's like we are moving up a notch with how we are presenting the season two."
Nimrat's body of work might not be that elaborate, but her credibility shines with her work in "Airlift" and "The Lunchbox". Now with "Wayward Pines", the actress is eager to explore a new arena.
"Well I am super excited because this is a genre that I have never worked in before and also found this premise very exciting.
"I have to say that I haven't watched the first season yet. I have just had my hands full so haven't gotten down to watching it but I have heard incredible things about it. I have heard that it's really cool and it had people hooked right up till the end," she said.