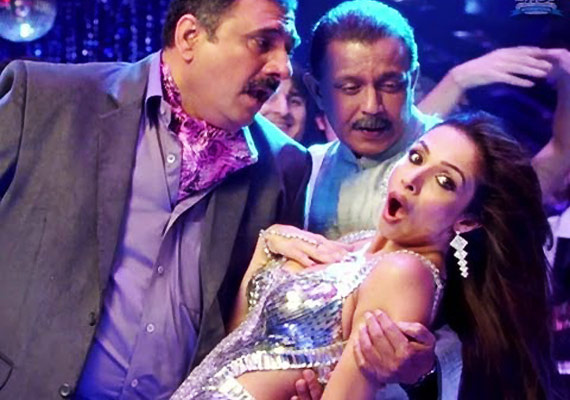 Mumbai, Mar 24:
The Maharashtra wing of an NGO, Bhrashtachar Nivaran Sanstha, has threatened to file a suit on Monday against producer Sajid Nadiadwala for the item number Anarkali Disco Chali in his film Hosefull 2 due for release on April 5, reports HT City.
The NGO says, the line "Oye Hoye, chhod chhaad ke apne Saleem ki gali, Anarkali disco chali..." could have a negative impact on children studying history in schools of Maharashtra.
Says Sameer Rai, state president of the NGO: "I'm sure they don't even know their history well. Our proble is with producer Nadiadwala. We want to ask him if he knows the importance of Saleem (childhood name of Emperor Jahangir) in our country's history. In the Maharashtra School Board curriculum,  you find lessons on Saleem, who is the son of Mughal emperor Akbar. After listening to the song, children in the state would wonder why Saleem stayed in a gali (lane), or why Anarkali (Saleem's beloved according to history) went to a disco."
Sameer Rai says, he called up Nadiadwala's office and wasn't allowed to speak to him. Instead the call was passed on to an employee. He plans to file a PIL on Monday, once the courts open after a three-day break.
"Before filing the case, we will send a legal notice to Nadiadwala and demand that the lyrics be changed, or else, we will demand stay on its screening. We can't allow people to misrepresent our past."
Malaika Arora
Khan danced to the tune of Anarkali in the number, with
Akshay Kumar
,
John Abraham
and Riteish Deshmukh giving her company.