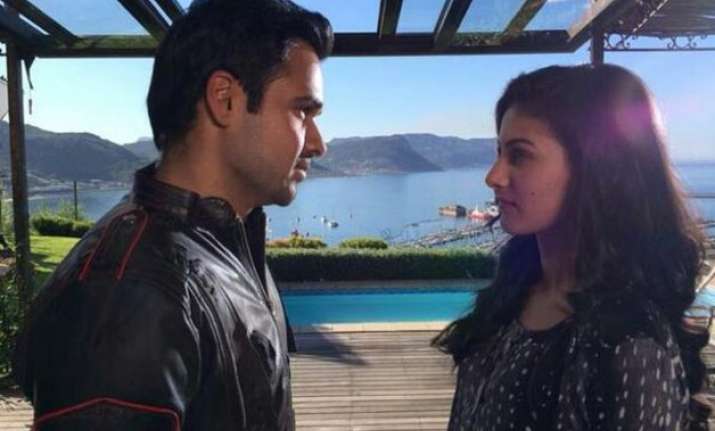 New Delhi: Bhatt camp is out with yet another romantic-cum-revenge saga titled 'Mr X' that has Emraan Hashmi being displayed, sorry not displayed in the flick.
Yes, the actor is invisible but can be seen when he desires. The trailer commences with Emraan transforming into an evil, as it looked initially but he isn't an antagonist. The trailer hints that he is killed in some insane criminal activity initially but still stays alive in imperceptible form to take revenge from those who tried to send him into the deathly hallows.
Trailer proceeds and when we have Emraan Hashmi, how could his epic style of romance be missed? It blooms between him and actress Amyra Dastur in a room followed by swimming pool as another venue for their kiss.
Just post that, time is for action and while the title given to our unseen protagonist is Mr X, we can't resist calling him Mr India of today's times.
However, it appeared that Emraan has cruel intention like Hollywood's 'Hollow Man' but the trailer doesn't take too much time to surface that he has noble intentions like Bollywood's Mr India who wants to fight against the termite alike evil eating away our society. 
But Emraan Hashmi's character Raghuram Rathod is more refined. Clad in black suit, he is fast as wind, can ride bike against the cars and can fly too. And with all that he's ready to take the baddies. 
And if you are still not down with that, here is his last warning, 'Main wo Raghuram Rathod nahi jo kanoon ke dayre mein rehkar nainsafi bardash karega. Main wo Mr X hun jo kanoon tod kar insaaf karega'.
So get set for the entertainer, which is directed by Mukesh Bhatt and is set for release on April 17, 2015, in 3D. Watch the trailer here.