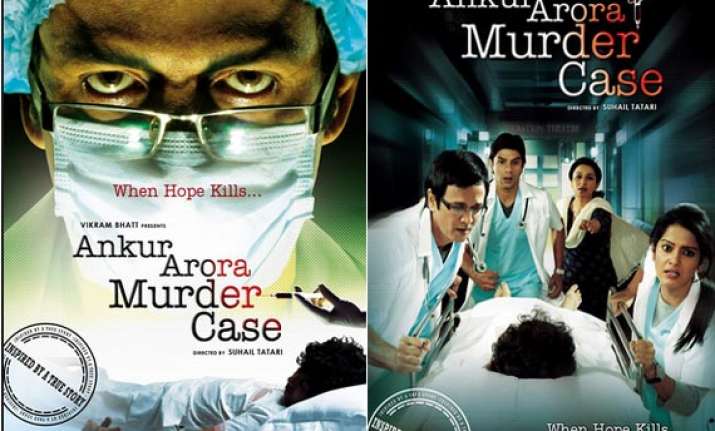 A murder which could have been avoided is executed by a doctor who assumes himself a God. 
For us they are truly God but the deed takes us to the other aspect of this life saviour.
There has been numerous cases where patients had to die due to the negligence of the doctor as in the one reflected in the promos including that of one WWE wrestler Hulk Hogan.
Here the director Suhail Tatari takes a satire on those doctors through one of the cases.
Ankur Arora, who is diagnosed with a minor stomach pain becomes the victim of the greed and negligence of one of the renowned surgeons Dr. Asthana (Kay Kay Menon).
Romesh (Arjun Mathur) who is pursuing his internship considers Dr. Asthana as his role model. When he comes across the deed committed by his role model he decides to make him stand in the court.
But will he finally be able to do justice to the victim's mother Nandita (Tisca Chopra)? That is how the story deals further.
The story sounds exciting but it lacks much in execution. Director Suhail Tatari takes a well established story idea but it's the screenplay which unnecessarily offers you confusion and melodrama throughout the flick.
In the first 45 minutes you are fascinated by the intensity aroused by the murder of Ankur due to negligence but sooner, this case study which could have been intelligently dealt with, brings an unnecessary invitation to theatrical configured melodrama.
What amuses you most is Paoli Dam (playing th mother's lawyer) aborting her child after which she realizes the pain of losing a child and thereafter she fights nobly for justice.
The investigation team headed by Romesh will disappoint you  so much that you will want to witness Crime Patrol in the theatres where  you are watching this  flick.
The team which executed the operation comes nowhere in the frame thereafter, except the leading actress Vishaka Singh.
Why the director left out such minor things which anyone could have caught easily. Moreover songs at different interval comes just to interrupt the already broken screenplay. There wasn't any need of them.
You will really be disappointed by such a strong buildup. There was nothing to appreciate in the flick except a couple of performances.
Kay Kay Menon rulest yet again as an over confident surgeon and as a nervous accused.
He doesn't let go any expression wrong while executing it onscreen. You will compare his act with that of ABCD but will still love to hate him again in this flick.
Tisca Chopra as a  daring and painful mother is good. Though we expected more from the actress but the director  was not able to bring out the most from her. Most of the time she looks subconscious and lacks the fire to fight for the justice.
Paoli Dam is good but doesn't do justice to her character as a lawyer.
Arjun Mathur, mostly seen in daily soaps, gets a good break. In a damaged screenplay he makes his presence felt. Vishaka Singh delivers a good performance.
There is nothing to admire the music except the background score supporting some scenes. Editing is poor.
I'll go with two stars for Ankur Arora Murder Case. This is a medical thriller which could have been made with more heart.