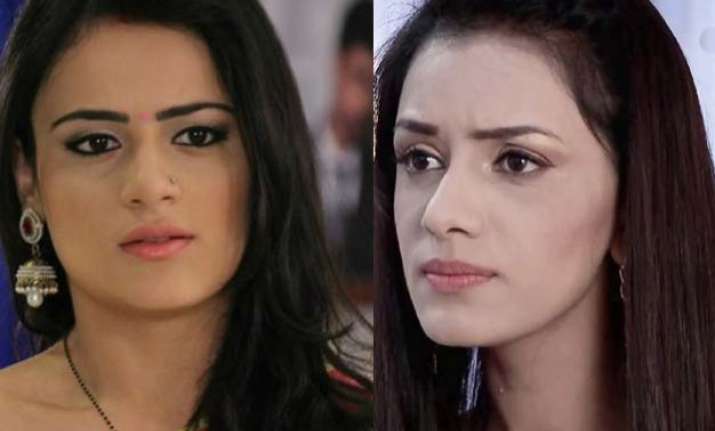 New Delhi: Ishaani aka Radhika Madan, the leading girl of TV serial Meri Aashiqui Tumse Hi, is nowadays faking about her memory loss.
In the latest sequence, Ranveer comes home along with Ishaani after visiting the doctor.
On seeing the duo, the whole family including Amba, Lakshmi, Chaitali, Mitesh, Trisha and Mala start inquiring about Ishaani's health.
To pacify the environment, Ranveer says that Ishaani is doing fine and doctor told not to worry. The lad plans to take Ishani to the same restaurant that the couple used to hang out earlier.
Meanwhile, Shikhar reaches there to take back his sister Krusha for the ceremonies at home. The lad hears the conversation between Ishaani-Ranveer and gets envoy of their love chemistry.
On the other hand, Ritika also fumes upon hearing Ranveer's conversation.
Actually, Ishaani is faking her memory loss to make Ritikia confess about committing murder of her mother Falguni. Moreover, the lady is also trying to scare Ritika with Falguni's spirit. She is consistently making Ritika feel that Falguni is alive.
Interestingly, the entire family is agreeing with Ishaani because they don't want their bahu to suffer the pain of memory loss and her mother's death at the same time.
Now, Ishaani is just trying to make Ritika uncomfortable with talks of Falguni's being alive. She wants Ritikia to get frustrate and speak the truth that she has murdered Falguni.
Let's see if Ishaani gets successful in her mission. Stay tuned for more telly updates.