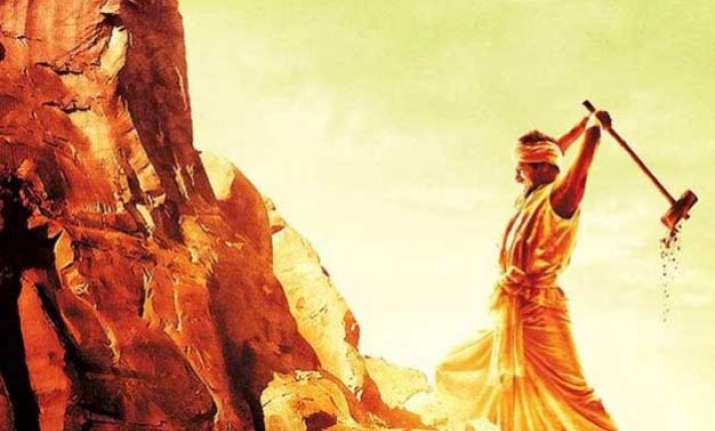 In general terms, moving a mountain is often used as a hyperbole but the story of this man would belittle every exaggeration that exists in the textbooks.
'Manjhi-The Mountain Man' is the story of Dashrath Manjhi, a real life hero who moved mountain in real sense with his pure courage and unflinching conviction Dashrath hailed from Musahar caste, regarded the lowest of the low in Bihar's caste-ridden society and believed to hunt and eat rats when there is not enough grain.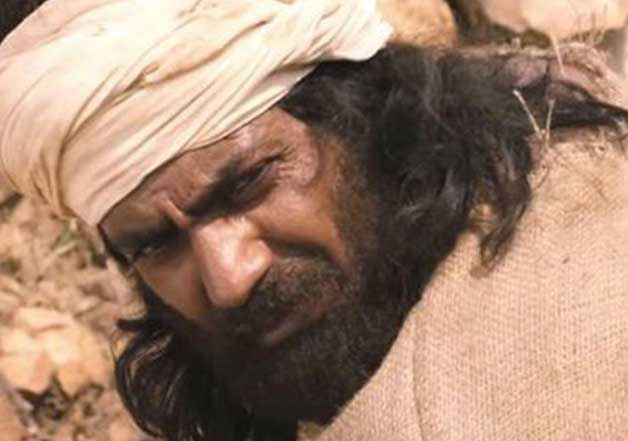 Working in the fields of local landlords, Dashrath survived on bare minimum wages.
He lived in a village bereft of basic amenities like hospital, school electricity, road; a 300 feet mountain loomed between his village and civilisation.
One day Dasrath's wife Phaguni tripped on loose rock. She slid down several feet, injuring her leg. He had to go around the mountains to reach the nearest hospital. The doctor was in Wazirganj, 75 kilometres over the mountain. Unable to make the journey, she died in 1959.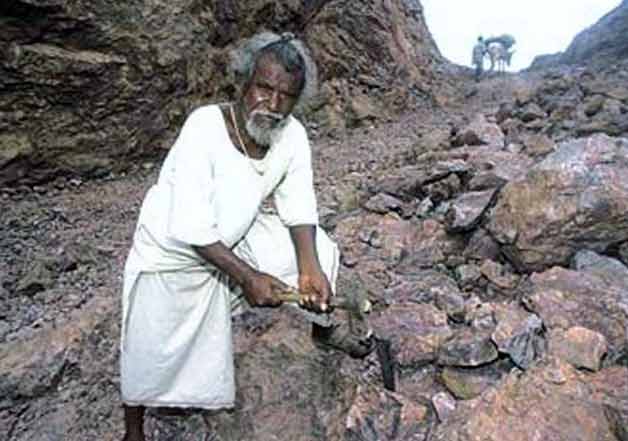 He decided to dug a path out of the mountain his village so that his folks could have easier access to medical attention.
 
Manji shot to fame after he single-handedly carved out a 360 feet long, 30 feet high and 25 feet wide passage through Gehlour hills with a hammer, chisel and nails working day and night for 22 years from 1960 to 1982.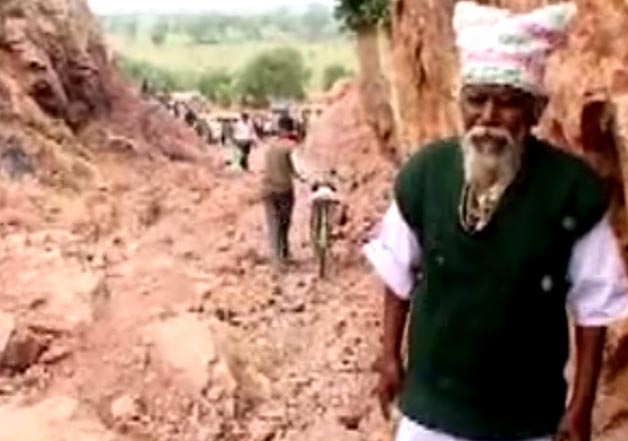 The hill was between Attari and Wazirgunj blocks in Gaya district , after 22 years, Dashrath Das Manjhi, the outcast landless labourer had conquered the mountain: Wazirganj, with its doctors, jobs, and school, was now only 5 kilometres away.
When Manjhi had met Nitish Kumar at a Janata Durbar in Patna, Kumar stood up in reverence to the man with such supreme resolve and made him sit on the Chief Minister's chair.
Chief Minister also made arrangements for his medical treatment at the All India Institute of Medical Sciences in Delhi, Bihar government had allotted a five-acre plot to Manjhi in Karjani village, which he donated for construction of a hospital. The government honoured Manjhi by giving the hospital his name.
He died at All India Institute of Medical Science (AIIMS) in New Delhi on Aug 17, 2007 after a battle with cancer.
The man who was ignored all his life got recognition after his death, Dasrath was given a state funeral at his village, his body draped in the tricolour and men in uniform serving as pall-bearers.
Watch Video Here: