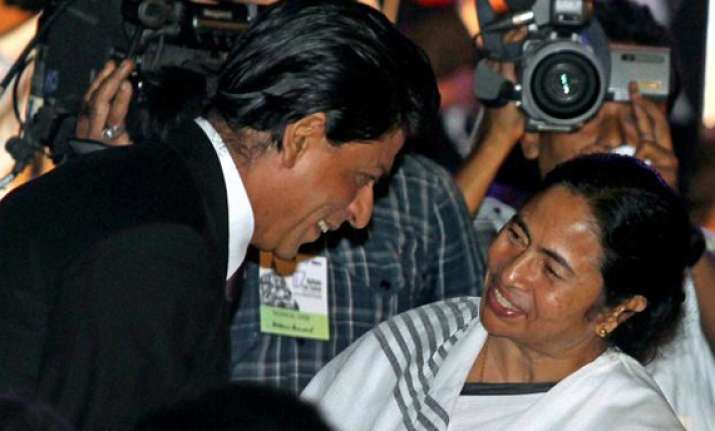 Kolkata, Apr 7: This was a treat the Bollywood superstar never aspired for.
Kolkata Knight Riders owner Shah Rukh Khan met West Bengal chief minister Mamata Banerjee  in her office in Writers' Building on Thursday.  
He was there to officially take up the mantle of West Bengal's brand ambassador.  
For the meeting, the chief minister, who wears her trademark cotton saree and Relaxo chappals, served Writers' Building canteen tea, fried fish and biscuits to the Bollywood hero.  
The two then came out beaming, hand in hand, with SRK calling her Didi and saying he would do only as she wishes. 
The mercurial Mamata Banerjee reciprocated by addressing him as her brother. 
Shah Rukh, when asked by reporters about his remuneration, dodged the question and said,  "I had some fried fish today, and whenever I am here, I'll have more fried fish."  Seems it was more than he had bargained for.